Morning Book Group: The Night Watchman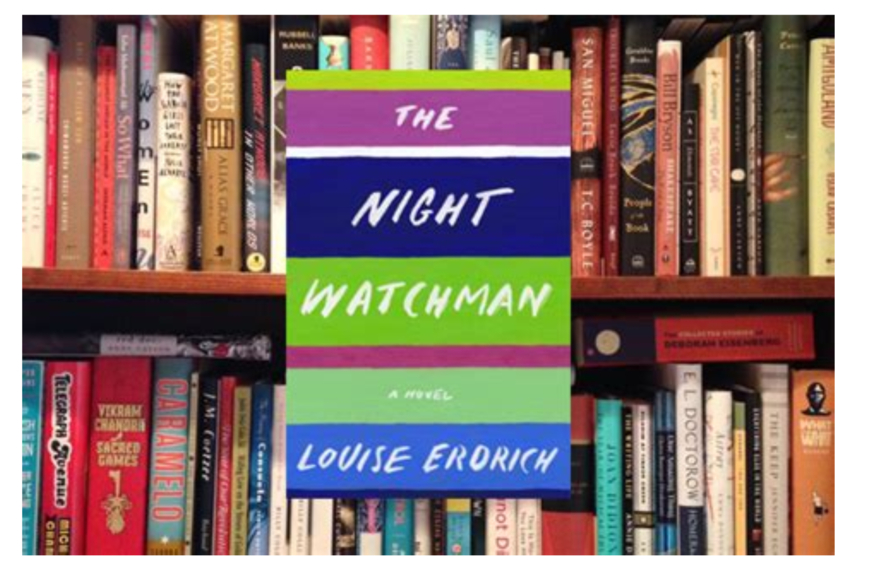 Join the Library's Morning Book group for a discussion of The Night Watchman by National Book Award author Louise Erdrich. Based on the extraordinary life of Erdrich's grandfather who worked as a night watchman and carried the fight against Native dispossession from rural North Dakota all the way to Washington, D.C., this powerful novel explores themes of love and death with lightness and gravity and unfolds with the elegant prose, sly humor, and depth of feeling of a master craftsman.
Drawing on her grandfather's letters, written while he was tribal chairman, Edrich re-creates a shameful chapter in America's history when Congress introduced a bill to terminate the treaty rights of Native tribes, which would force assimilation and pave the way for a land grab. Members of the Turtle Mountain band of Chippewa, led by the fictional Thomas Wazhushk, a night watchman at the local jewel-bearing plant, travel to Washington to protest. With him is his sharply observant niece Patrice Paranteau, who supports her family on wages from the plant yet yearns for an education and a future unfettered by men and babies. In Erdrich's hands, daily life on the reservation comes alive, the crushing poverty and lack of opportunity tempered by family cohesion and the wisdom of the elders. She acknowledges the scourge of alcoholism and exposes traffickers who prey on naive girls drawn to the cities.
In The Night Watchman, Louise Erdrich creates a fictional world populated with memorable characters who are forced to grapple with the worst and best impulses of human nature. Illuminating the loves and lives, the desires and ambitions of these characters with compassion, wit, and intelligence, The Night Watchman is a majestic work of fiction from this revered cultural treasure.
Both print, ebooks and downloadable audiobook copies will be available to borrow from the library or Libby. This discussion will be hybrid, with in-person or Zoom options.
Email sbplprograms@southburlingtonvt.gov or call 802-846-4140 if you have questions or would like to be added to the email list for this group.