Learning and Workforce Development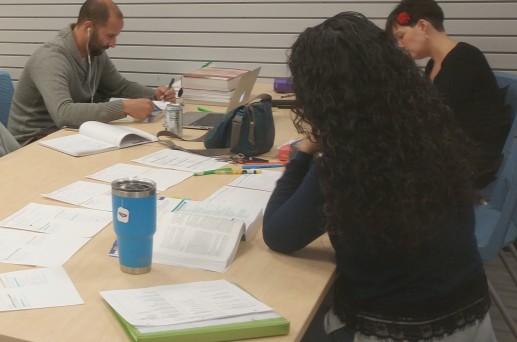 Are you looking to further your development as a member of our community's workforce? Maybe you'd like to gain new skills or knowledge in an industry you're curious about, further your education, or try a new hobby. Wherever you are in your career and professional path, the sites listed below can help you in your workforce development journey.
Learning
EEE Vermont
Education & Enrichment for Everyone is a lifelong-learning organization which meets in South Burlington. It is open to anyone interested in educational experiences without tests, papers, or grades.
Khan Academy
The Khan Academy mission is to provide a free, world-class education to anyone, anywhere. Includes math, science, economics, technology, test prep and more.
Learning Express Library
Tests, tutorials and e-books to help you with your career and admissions. Includes GED and GRE practices tests and courses in Spanish.
The Osher Lifelong Learning Center at UVM
OLLI at the University of Vermont seeks to engage the minds, stimulate the senses, and foster learning through a wide range of classes, programs, travel opportunities, and social activities.
Universal Class
Over 500 free classes accessible to all Vermonters using your library card.
Vermont Adult Learning
VAL helps you build basic reading and math skills, get a high school diploma, or improve English language skills.
Workforce Development
Childcare Resource
Child Care Resource helps parents find child care and resources to help pay for it.
Occupation Outlook Handbook
The OOH is published by the US Department of Labor, offering career information on duties, education and training, pay, and outlook for hundreds of occupations.
Vermont Department of Labor - Career Resource Center
Find your local Career Resource Center and view their monthly calendar for career training opportunities.
Vermont Department of Labor- JobLink
Whether you're looking for that perfect job, perfect employee, or information on an industry or workforce, Vermont JobLink is for you.
Vermont Online Library Career and Job Resources
Career Transitions is an online career guidance center that walks users through the job-search process from beginning to end, using your library card to register.
Vermont Works for Women
Works to address the needs of women in Vermont to earn a livable wage and to succeed despite numerous personal, educational and economic barriers to employment.