Library Cards & Lending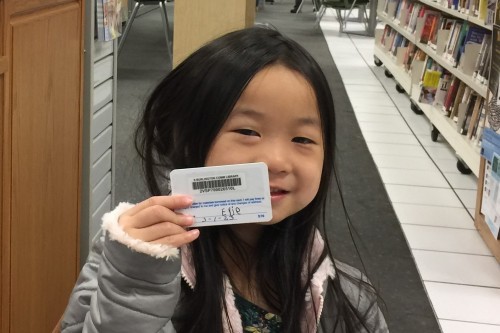 GETTING A LIBRARY CARD
While the Library is closed indefinitely, if you are a South Burlington resident without a library card, call or email us at sbplinfo@southburlingtonvt.gov for a temporary virtual card, which will be good for the next 6 months. This will allow you to download digital books.
Any legal resident of South Burlington over the age of five may obtain a resident library card with identification that clearly shows name and current legal address. Any South Burlington resident in good standing may use this library card at any of the other local libraries that are part of the Homecard System. Non-residents (outside of the homecard system) and temporary residents may obtain cards valid for use only at the South Burlington Public Library for a fee of $10 per year. Children 16 years and under must have a parental signature on their registration form.
LENDING POLICIES
Books in very high demand are checked out for two weeks. DVDs are checked out for three weeks with no renewals. All other items are checked out for three weeks and may be renewed up to three times provided no one else is waiting for them.
Each library patron can view their own checkouts and reserves and renew items by logging into their account. The first time using the Catalog, log in with your library number and userpass as a temporary password. You will then be prompted to change to your own personal password. You may also call the Library at 802-846-4140 to renew.
For your convenience, a short grace period after the due date will be in effect before a $2 overdue fine is charged. Save time and money for yourself, and the Library, by taking responsibility for getting your library materials back on time.