Morning Book Group: Last Night at the Telegraph Club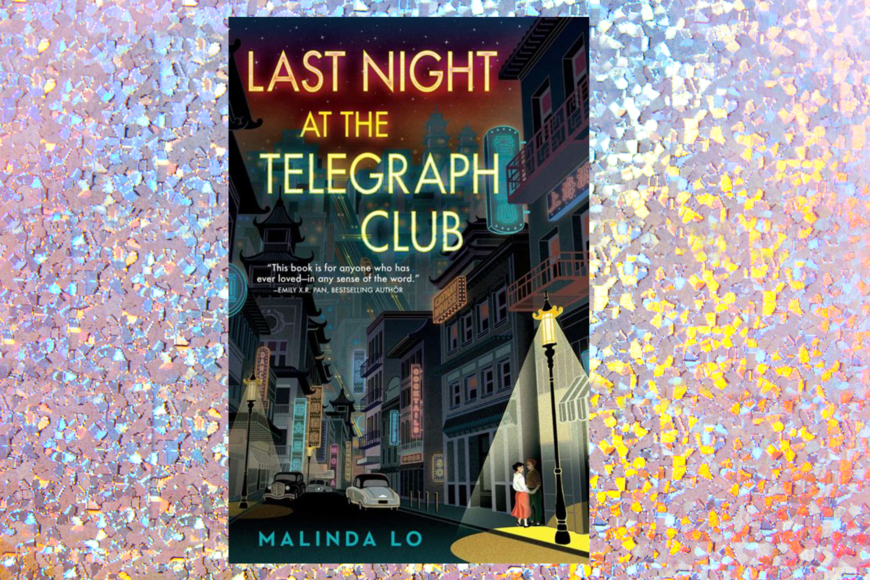 Join the Library's morning book group in reading Last Night at the Telegraph Club by Malinda Lo, winner of the National Book Award and the Asian/Pacific American Award for Literature.
This is the Vermont Reads 2023-2024 book! The Library is offering a number of programs and events related to the book and the topics it explores. Visit our Event calendar to find more. Also see Vermont Humanities' webpage for additional information.
For 17-year-old Lily Hu, San Francisco's Chinatown during the 1950s is home to her community and culture. However, despite having friends and loving parents, she struggles with a sense of belonging. Rather than fixating on boys, like her friends, Lily dreams of working at the Jet Propulsion Lab (where her aunt works) and traveling to Mars. Slowly, Lily realizes that more than her life goals are in play here, as she recognizes that she is attracted to women rather than men. That includes Kath, the other girl in her math class, whose goal is to fly airplanes. After the two connect over an ad for a male impersonator at the Telegraph Club and begin frequenting the establishment, Lily's life changes forever. Fearful of exposing her feelings and of her family being labeled Communists (as a result of the Lavender Scare), Lily is faced with hard decisions about herself and those she loves. Writing beautifully with a knowing, gentle hand that balances Lily's unease and courage, Lo presents a must-read love story in an uncommon setting: the midcentury queer Bay Area at a time when racism, homophobia, and McCarthyism held tight grips on the citizenry. The author's notes are a wealth of historical information and discuss the seed from which this alternately heart-wrenching and satisfying story grew.
Both print, ebooks and downloadable audiobook copies will be available to borrow from the library or Libby. This discussion will be hybrid, with in-person or Zoom options.
Email sbplprograms@southburlingtonvt.gov or call 802-846-4140 if you have questions or would like to be added to the email list for this group.