February 2024: Friends of the Library Free Concert Series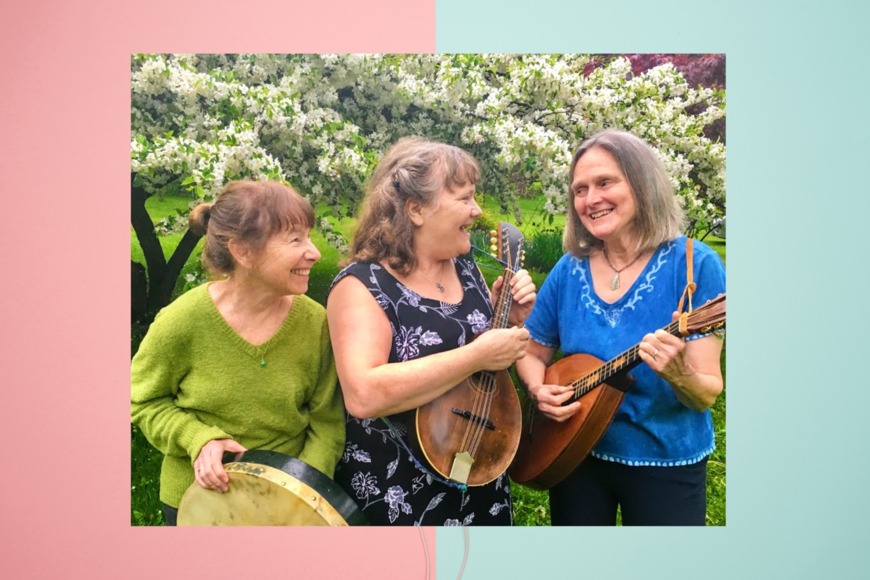 Vermont's Addison County group Va-et-vient ('Come & Go') celebrates the many colors found in music from several French cultures. These musiciennes will take you through the centuries from France to Québec and New Orleans with lively dance numbers, touching love songs, kickin' Cajun and Créole tunes, and rollicking Québecois favorites. Since 2001, this trio has carved a niche in New England and Québec, where their ties to traditional musicians provide endless resources in songs, tunes, and dances. From their travels they bring back traditional tunes, reweave them into their own arrangements, and spread them throughout New England and Québec.
Audiences love participating in lively call and response numbers, and are delighted by the stories they share.
The group includes Carol Reed from Leicester (voice, guitar, & mandolin), Suzanne Germain from Lincoln (voice and percussion), and Lausanne Allen from South Starksboro (voice, fiddles, flute, penny whistles, harmonica, & mandolins). These musicians celebrate the richness of this culture and, through their music, keep it alive in shows and workshops, aimed at young and old alike.
Concerts will be held in the Auditorium.
Doors open at 11:45am.
No tickets or registration needed. This concert is free and open to all.