Morning Book Group: She's Not There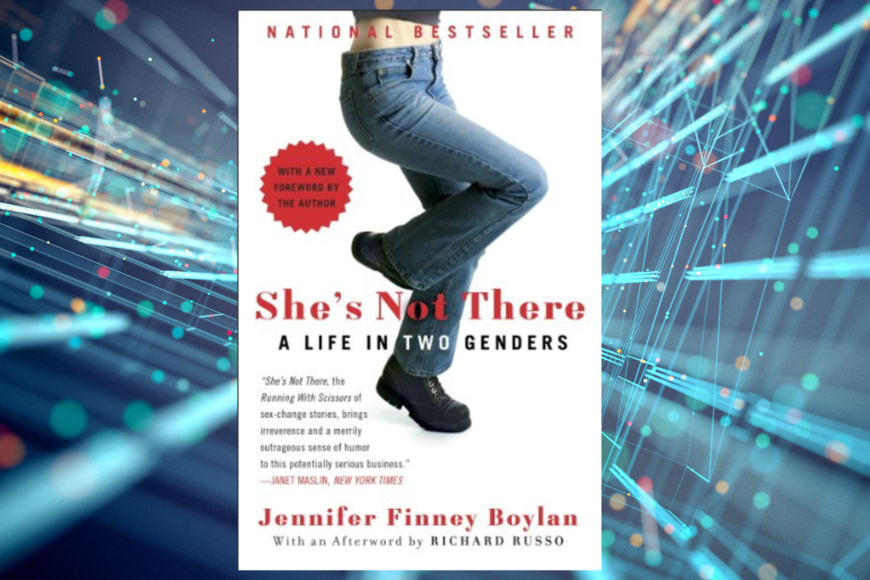 Join the Library's Morning Book group for a discussion of She's Not There by Jennifer Finney Boylan, author of fourteen books including a novel and short-stories. She is also a nationally known advocate for civil rights. She has been a contributor to the Op-Ed page of the New York Times since 2007. Jenny also serves on the Board of Trustees of the Kinsey Institute for Research on Sex, Gender, and Reproduction. She has been the national co-chair of the Board of Directors of GLAAD, the media advocacy group for LGBT people worldwide, and served as a consultant to several television series.
She's Not There was one of the first works to present trans experience from the perspective of a literary novelist, opening a door to new understanding of love, sex, gender, and identity. Boylan inspired readers to ask the same questions she asked herself: What is it that makes us---ourselves? What does it mean to be a man, or a woman? How much could my husband, or wife, change--and still be recognizable as the one I love?
Boylan's humorous, wise voice helped make She's Not There the first bestselling work by a transgender American--and transformed Boylan into a national spokeswoman for LGBTQ people, their families, and the people that love them. This updated and revised edition also includes a new epilogue from Jenny's wife Grace; it also contains the original afterward by her friend, novelist and Pulitzer Prize winner Richard Russo.
"Love will prevail," said Boylan's conservative mother, as she learned about her daughter's identity. She's Not There is the story that helped bring about a world in which that change seems almost possible.
Both print, ebooks and downloadable audiobook copies will be available to borrow from the library or Libby. This discussion will be hybrid, with in-person or Zoom options.
Email sbplprograms@southburlingtonvt.gov or call 802-846-4140 if you have questions or would like to be added to the email list for this group.