Morning Book Group: Miss Benson's Beetle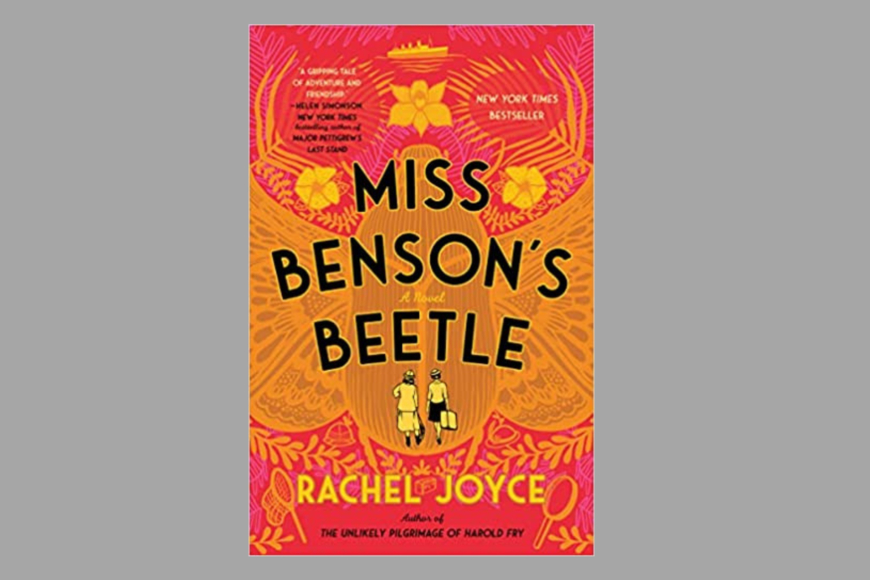 Join the Library's Morning Book group for a discussion of Miss Benson's Beetle by Rachel Joyce, author of The Unlikely Pilgrimage of Harold Fry and The Music Shop.

It is 1950. London is still reeling from World War II, and Margery Benson, a schoolteacher and spinster, is trying to get through life, surviving on scraps. One day, she reaches her breaking point, abandoning her job and small existence to set out on an expedition to the other side of the world in search of her childhood obsession: an insect that may or may not exist--the golden beetle of New Caledonia. When she advertises for an assistant to accompany her, the woman she ends up with is the last person she had in mind. Fun-loving Enid Pretty in her tight-fitting pink suit and pom-pom sandals seems to attract trouble wherever she goes. But together these two British women find themselves drawn into a cross-ocean adventure that exceeds all expectations and delivers something neither of them expected to find: the transformative power of friendship.
Both print, ebooks and downloadable audiobook copies will be available to borrow from the library or Libby. This discussion will be hybrid, with in-person or Zoom options.
Email sbplprograms@southburlingtonvt.gov or call 802-846-4140 if you have questions or would like to be added to the email list for this group.