YA Escape Room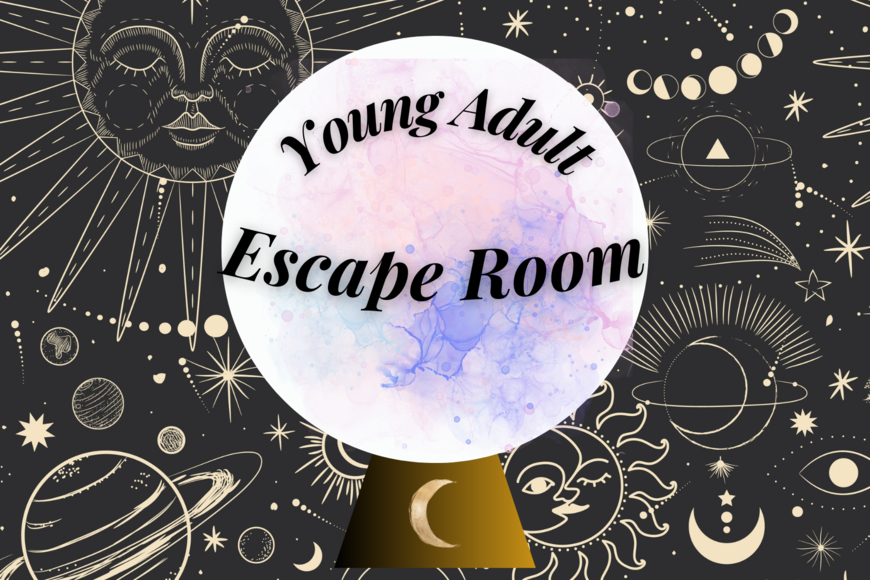 For teens ages 13 - 18.
You are wandering around the county fair with your friends when you decide to pop into the psychic's tent. The moment the curtain closes behind you, all sounds of the outside world disappear. Inside, the tent is dark and eerily empty. You don't see the psychic anywhere, and the only exit is the tent flap you just walked through. Thinking you'll try again later, you turn to leave - but alas! There is no exit. The tent walls are now smooth and unbroken. You realize something strange is happening. You know you have to find the psychic and get the door back before you are stuck there forever. You have one hour.
Work together to find clues hidden around the Teen Space and solve the puzzles to Escape the Room!