Vacation Craftytown! Fun with Air Dry Clay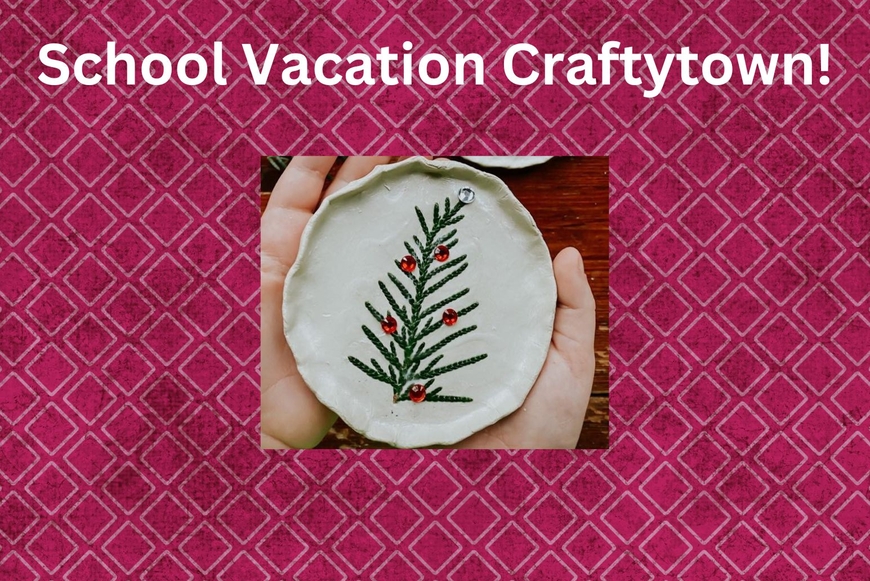 Make and Air Dry Clay dish with imprints of evergreen branches using sequins and watercolor paints.
Join us for an afternoon of arts and craft fun in the Katie O'Brien Activity Room!
All are welcome, and no pre-registration is necessary. FREE! Projects are geared to kids ages 8 and up, or ages 6 and up with an adult helper. A reminder that only kids in grades 5 and up can come to the library without a grown-up. Kids in grades 4 and younger need to come with an adult.
Bring a friend! From painting to print-making and from collage to sculpture; we'll explore different projects and mediums. A finished project can be taken home after every session.