Travel Journaling with Watercolor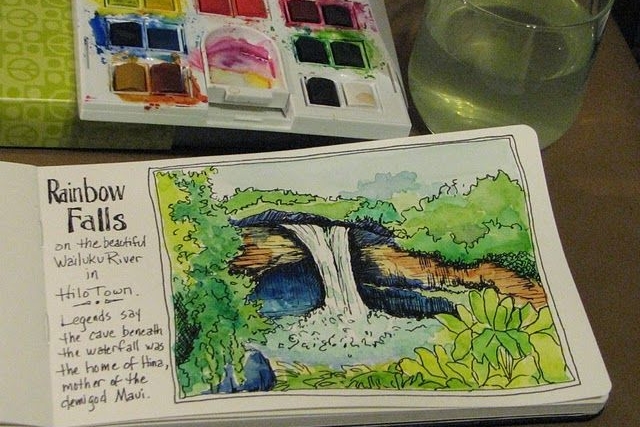 On your next trip - whether to the local park or across the world - capture personal experiences with watercolor materials. We will practice with watercolor pigments, explore color mixing on paper, make two-minute sketches of a variety of views that we will then paint. Emphasis will be on small, quick paintings. You will learn techniques as well as ideas for enlivening your explorations. We'll consider what to include in a travel painting kit.

Class is open to anyone, any level. Come to get started, to refresh old skills, or to adapt a new approach with your own materials.
All materials (paper, paint, brush) and a guidebook, Travel Journaling with Watercolor, will be provided.
Optional: If you like, bring a few digital or print photos of your recent travels, permanent pen, and any watercolor materials you have that you want to adapt for travel.
About the instructor: After retiring from teaching biology at Southern Oregon University, Darlene Southworth discovered watercolor and began to combine her life of observation with that of painted expression. Her paintings are inspired by form and color in nature at both close and distant scales. Travel journaling with watercolor stimulates her awareness, creating strong memories. Darlene has a studio at the Fiber Arts Collective in Ashland, OR.
This program will be held in the South Burlington Senior Center which is in the same building as the Library, and on the first floor. The nearest entrance door to the Senior Center is in the back of the building.
Email sbpl@southburlingtonvt.gov with questions or for further information.