Stuffy Sleepover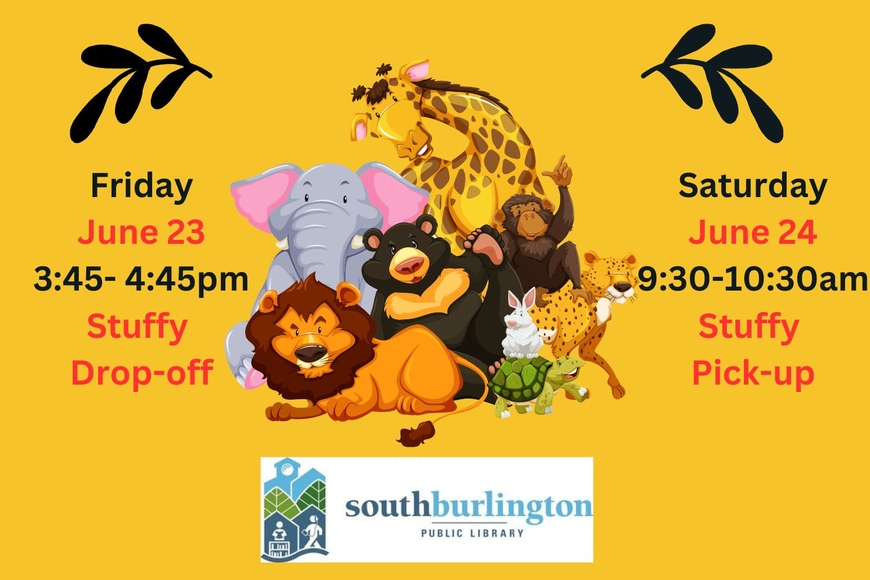 Our Stuffy Sleepover was a big success! See the slideshow of library shenanigans.
Bring your best stuffed animal friend to the library and leave them for a "stuffy" sleepover!
Friday, we will register your stuffed animal friends and give them name tags before you leave them at the library from 3:45pm - 4:45pm. The "Stuffy" will have their own sleepover adventure in the library!
Join us Saturday morning from 9:30am - 10:30am to pick up your friends and see photos of their nighttime shenanigans. We will serve juice, bagels and fruit as we look at photos on the big screen in the activity room.