Kids Book Club for K-2 and their Parents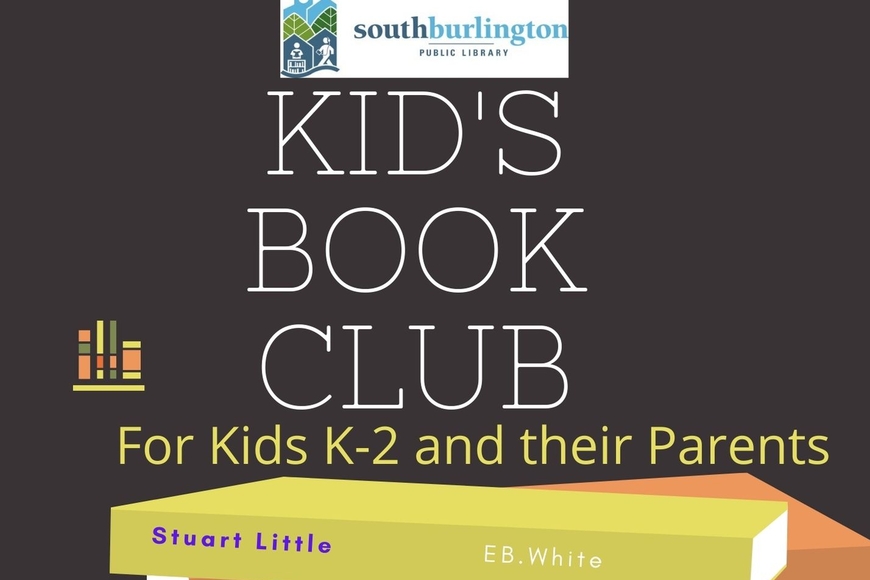 For kids in grades Kindergarten through 2nd!
A book club for our young readers and their parents! Join Ms. Natacha for two Thursdays a month to read, share, and explore the book of the month. Projects will vary each month, and participants may make art, write letters, read together, and best of all TALK about books! Readers will choose titles after the first month. We will provide the books!
Preregistration is required, so that we can have enough books.
Please pre-register by contacting us at
emailto:nliuzzi@southburlingtonvt.gov
Tell us your name, age and grade.
Please also include your parents' email address.
First meeting: Thursday, November 9
Second meeting: Thursday, November 30
4-5pm
November title is Skunk and Badger by Amy Timberlake.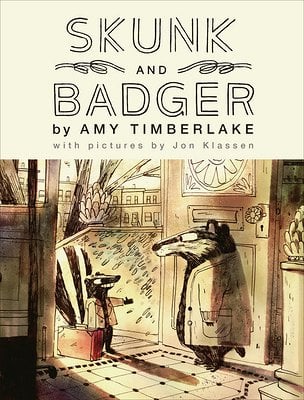 "Wallace and Gromit meets Winnie-the-Pooh in a fresh take on a classic odd-couple friendship, from Newbery Honor author Amy Timberlake with full-color and black-and-white illustrations throughout by Caldecott Medalist Jon Klassen.
No one wants a skunk.
They are unwelcome on front stoops. They should not linger in Important Rock Rooms. Skunks should never, ever be allowed to move in. But Skunk is Badger's new roommate, and there is nothing Badger can do about it.
When Skunk plows into Badger's life, everything Badger knows is upended. Tails are flipped. The wrong animal is sprayed. And why-oh-why are there so many chickens?
"Nooooooooooooooooooooo!"
Newbery Honor author Amy Timberlake spins the first tale in a series about two opposites who need to be friends.
New York Times bestselling author/illustrator and Caldecott Medalist Jon Klassen completes the book with his signature lushly textured art. This beautifully bound edition contains both full-color plates and numerous black-and-white illustrations.
Skunk and Badger is a book you'll want to read, reread, and read out loud . . . again and again."