Italian Book Club: La Libreria Sulla Collina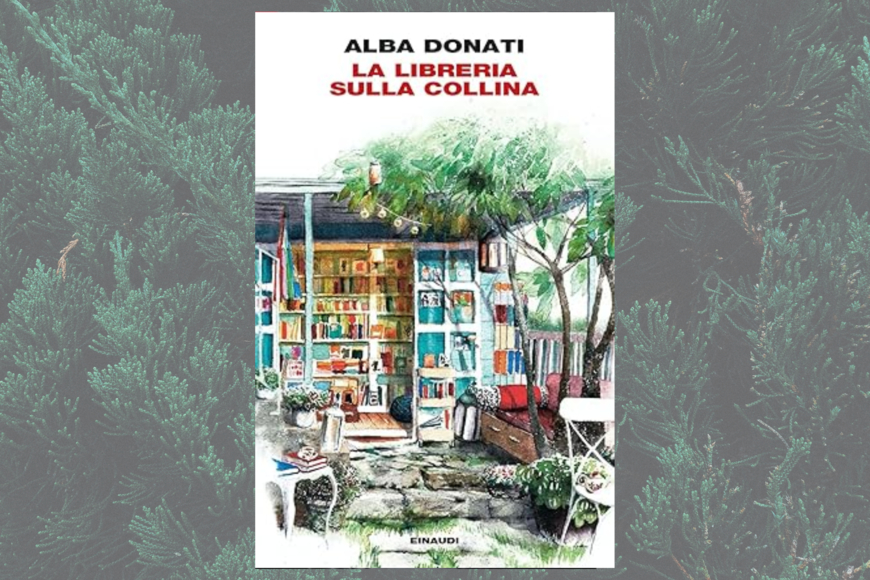 Buon Giorno!
Join a book club that reads and discusses books in Italian. For adults who are at an intermediate level or above and want to improve their reading and speaking skills. Buy a copy of the book, and come prepared to make mistakes and support each other in language comprehension and expression. We meet on the fourth Monday of every month in the Community Room. Our January book is La Libreria Sulla Collina, by Alba Donati.
"Perché hai aperto una libreria in un paesino sconosciuto? Perché avevo bisogno di respirare, perché ero una bambina infelice, perché ero una bambina curiosa, per amore di mio padre, perché il mondo va a scatafascio, perché il lettore non va tradito, perché bisogna pensare ai piú piccoli, perché mi sono salvata."
Non è mai troppo tardi per realizzare un sogno. Nel dicembre 2019, Alba Donati decide di cambiare vita e aprire una libreria a Lucignana, poche case sull'Appennino lucchese. Lo fa grazie a un crowdfunding e al passaparola sui social. Da subito la libreria, una sorta di «cottage letterario» immerso nel verde, diventa un luogo di pellegrinaggio, di parole in comune, di incontri speciali. In questo diario che abbraccia sei mesi di vita della libreria – l'incendio che la distrugge dopo un mese dall'apertura, l'energia delle persone che la rimettono in piedi, la chiusura durante il lockdown, fino all'organizzazione di un festival letterario – c'è il racconto di una passione che è leva per sollevare il mondo. Con leggerezza e intelligenza, Alba Donati regala al lettore un'esperienza perfettamente in linea con la missione della sua libreria: mettere in pausa la frenesia delle nostre giornate, lasciarsi cullare dal conforto di piccoli gesti di cura, seguire il filo che unisce libro a libro, sentirsi parte di una comunità. Fare la libraia oggi significa anche ingegnarsi per far tornare i conti, leggere di notte, pensare lo spazio come un rifugio e un presidio culturale, raccogliere gli ordini a fine giornata come sassolini che indicano la strada. E in questa vita da libraia felice e resistente, nel suo senso di «casa», nelle sue scelte controcorrente, nella storia della sua famiglia di irriducibili, c'è tutta la caparbietà di cui sono capaci le donne, e insieme l'amore per le storie, quello di chi vuole farle conoscere e circolare. Questo è il libro che sognano tutti i lettori: le pagine che leggiamo si mescolano a ciò che ci accade come in un grande diorama aperto, perché le parole dei libri sono parte del nostro alfabeto.
Email sbplprograms@southburlingtonvt.gov or call 802-846-4140 if you have questions or would like to be added to the email list for this group.