Cookbook Club: Flavors of the Sun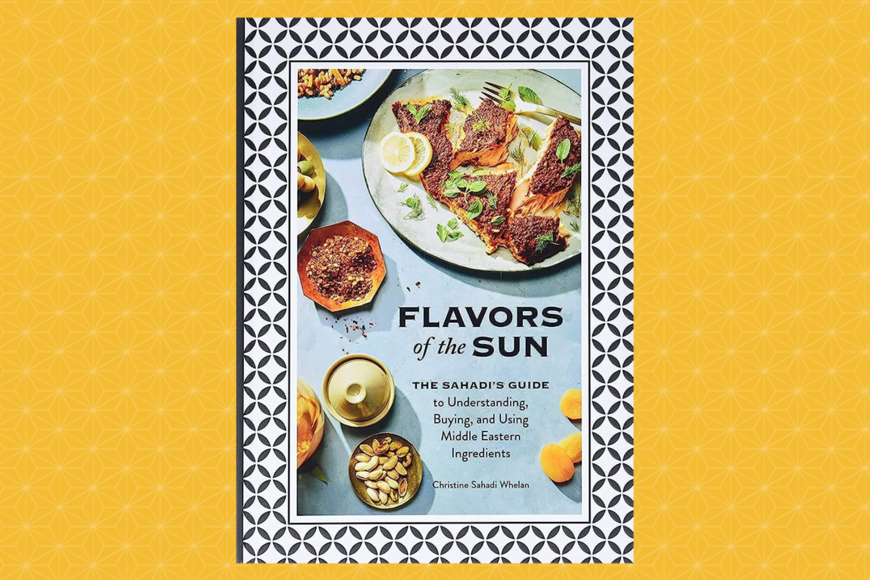 Love to eat? Love to cook? Join us for a monthly cookbook feast! Each month, the group picks recipes from a single book. Each participant chooses a recipe from the book and prepares it for the group's meeting. At our meeting, we eat the dishes we've all prepared and talk about what inspired us to make them.
In October, we'll cook from Flavors of the Sun by Christine Sahadi Whelan.
Sumac. Urfa pepper. Halvah. Pomegranate molasses. Preserved lemons. Dukkah, berbere, ras el hanout, shawarma spices, and more. The seasonings, staples, and spice blends used throughout the Middle East offer deliciously simple ways to transform food—once you know how to use them. Flavors of the Sun showcases the versatility of these ingredients in over 120 everyday dishes, including starters, salads, soups, family-friendly meals, and desserts.
With sections devoted to recipes boasting Bright, Savory, Spiced, Nutty, and Sweet accents, it offers inspiration, techniques, and intensely flavorful ways to use everything from Aleppo pepper to za'atar with confidence. Throughout, "no-recipe recipes" help build up your flavor intuition so you can effortlessly incorporate any of the featured spices, condiments, and preserves into your daily repertoire.
Come and partake as we delve into this comprehensive guide to vibrant Middle Eastern ingredients, from James Beard Award-?winning Sahadi's market in Brooklyn, New York.
The Cookbook Club meets in the Community Room at the South Burlington Public Library on the first Tuesday of the month. A reserve copy will be available for browsing recipes at South Burlington Public Library for a month leading up to the meeting. To attend, let us know what you plan to cook by signing up at the Circulation Desk or by emailing sbplprograms@SouthBurlingtonVT.gov.
All are welcome!