Evening Book Group: There There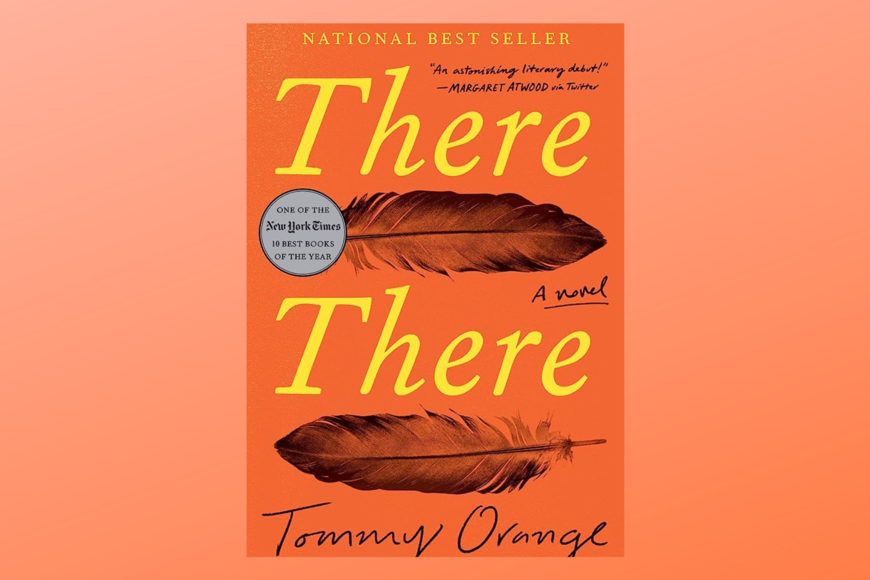 The SBPL Evening Book Group meets on the 4th Thursday of every month. Enjoy a stimulating conversation about books and exchange perspectives about characters and plot while getting to know your neighbors. Join us in October as we talk about There There, Tommy Orange's New York Times 10 Best of 2018, Pulitzer Prize finalist, debut novel.
Twelve Native Americans came to the Big Oakland Powwow for different reasons. Jacquie Red Feather is newly sober and trying to make it back to the family she left behind in shame. Dene Oxedrene is pulling his life together after his uncle's death and has come to work the powwow and to honor his uncle's memory. Edwin Frank has come to find his true father. Bobby Big Medicine has come to drum the Grand Entry. Opal Viola Victoria Bear Shield has come to watch her nephew Orvil Red Feather; Orvil has taught himself Indian dance through YouTube videos, and he has come to the powwow to dance in public for the very first time. Tony Loneman is a young Native American boy whose future seems destined to be as bleak as his past, and he has come to the Powwow with darker intentions--intentions that will destroy the lives of everyone in his path. Tommy Orange delivers a wondrous and shattering portrait of an America few of us have ever seen. A multi-generational, relentlessly paced story about violence and recovery, hope and loss, identity and power, dislocation and communion, and the beauty and despair woven into the history of a nation and its people.
This book is available to borrow from the library. Book group reserve copies will be available one month ahead of the discussion. Discussion will be hybrid, with in-person and Zoom options.
Email sbplprograms@southburlingtonvt.gov or call 802-846-4140 if you have questions or would like to be added to the email list for this group.