Evening Book Group: All Over Creation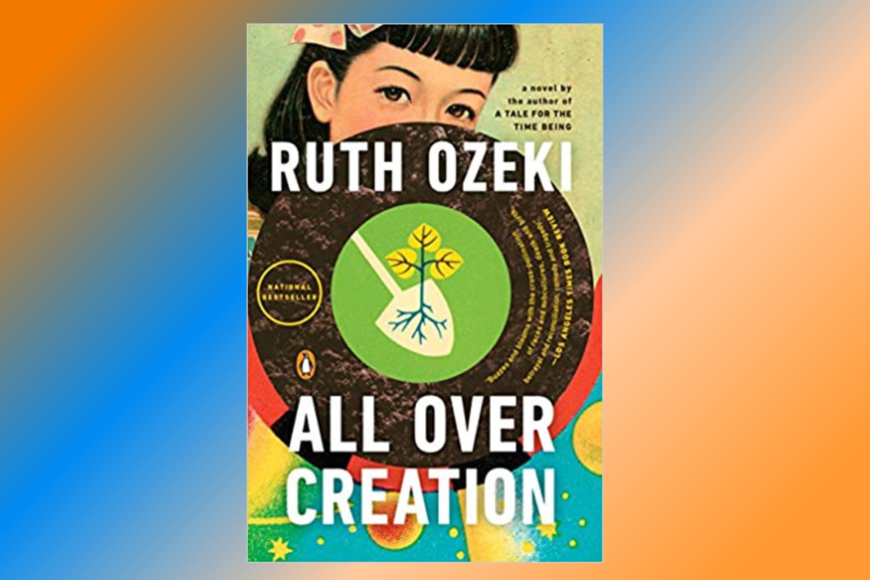 The SBPL Evening Book Group meets on the 4th Thursday of every month. Enjoy a stimulating conversation about books and exchange perspectives about characters and plot while getting to know your neighbors. This will be the last meeting of our current cycle. Evening Book Group goes on hiatus in July and August. We will resume in September with Old in Art School by Nell Painter.
Join us as we discuss All Over Creation, a warm and witty saga about agribusiness, environmental activism, and community by Ruth Ozeki, the celebrated author of My Year of Meats and A Tale for the Time Being.
Yumi Fuller hasn't set foot in her hometown of Liberty Falls, Idaho—heart of the potato-farming industry—since she ran away at age fifteen. Twenty-five years later, the prodigal daughter returns to confront her dying parents, her best friend, and her conflicted past, and finds herself caught up in an altogether new drama. The post-millennial farming community has been invaded by Agribusiness forces at war with a posse of activists, the Seeds of Resistance, who travel the country in a camping car, "The Spudnick," biofueled by pilfered McDonald's french-fry oil.
Following her widely hailed, award-winning debut novel, My Year of Meats, Ruth Ozeki returns here to deliver a quirky cast of characters and a wickedly humorous appreciation of the foibles of corporate life, globalization, large-scale farming, political resistance, youth culture, and aging baby boomers. All Over Creation tells a celebratory tale of the beauty of seeds, roots, and growth—and the capacity for renewal that resides within us all.
This book is available to borrow from the library. Book group reserve copies will be available one month ahead of the discussion. Discussion will be hybrid, with in-person or Zoom options.
Email sbplprograms@southburlingtonvt.gov or call 802-846-4140 if you have questions or would like to be added to the email list for this group.