Cookbook Club: Double Awesome Chinese Food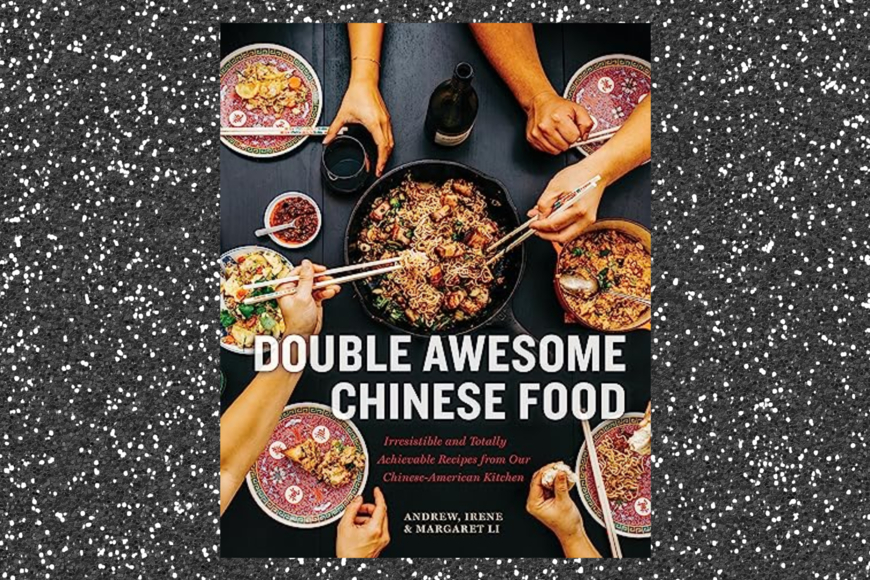 Love to eat? Love to cook? Join us for a monthly cookbook feast! Each month, the group picks recipes from a single book. Each participant chooses a recipe from the book and prepares it for the group's meeting. At our meeting, we eat the dishes we've all prepared and talk about what inspired us to make them.
In August, we'll cook from Double Awesome Chinese Food by Margaret, Irene & Andrew Li.
Too intimidated to cook Chinese food at home but crave those punchy flavors? Not anymore. Put down that takeout kung pao chicken and get in the kitchen! Full of irresistible recipes that marry traditional Asian ingredients with comforting American classics and seasonal ingredients, Double Awesome Chinese Food delivers the goods. The three fun-loving Chinese-American siblings behind the acclaimed restaurant Mei Mei take the fear factor out of cooking this complex cuisine, infusing it with creativity, playfulness, and ease.
Take the Double Awesome-flaky scallion pancakes stuffed with two oozy eggs, sharp cheddar, and garlicky pesto: could there be anything better? Ridiculously delicious and unexpected dishes like Cranberry Sweet and Sour Stir-fried Pork and Red Curry Frito Pie will become new staples for your cooking lineup. Throw a hands-on dumpling-making party and let your friends decide whether to serve them chewy and pan-seared or crackly and deep-fried. Packed with pro-cooking tips, sauces to amp up any meal, sustainable sourcing advice, and over 100 delicious recipes, this book is your ticket to making the Chinese food of your dreams any night of the week.
The Cookbook Club meets in the Community Room at the South Burlington Public Library on the first Tuesday of the month. A reserve copy will be available for browsing recipes at South Burlington Public Library for a month leading up to the meeting. To attend, let us know what you plan to cook by signing up at the Circulation Desk or by emailing sbplprograms@SouthBurlingtonVT.gov.
All are welcome!