Book Discussion: Stranger Care: A Memoir of Loving What Isn't Ours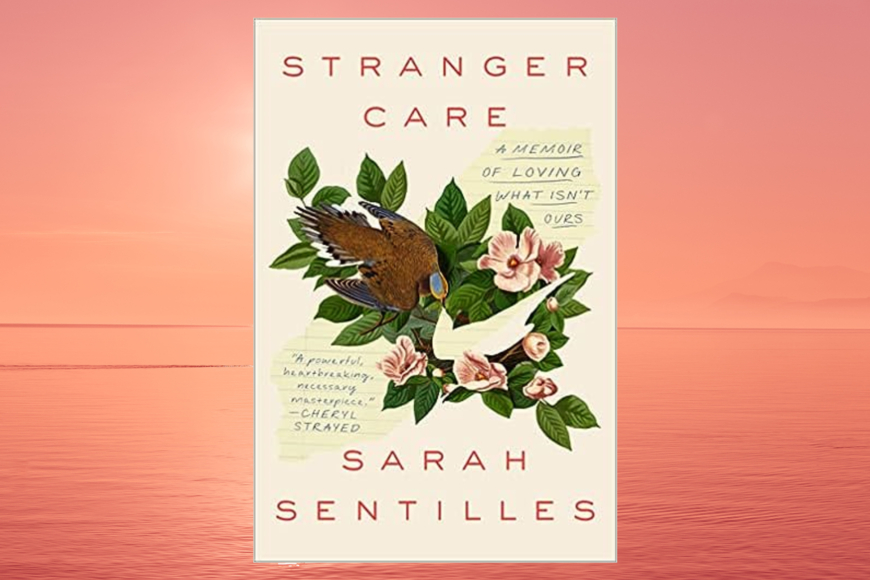 Join us for a conversation about the book Stranger Care: A Memoir of Loving What Isn't Ours, by Sarah Sentilles. This event is co-hosted by South Burlington Public Library, Dorothy Alling Memorial Library, and the Vermont Department of Families. It will take place in the South Burlington Public Library Quiet Reading Room.
The moving story of what one woman learned from fostering a newborn—about injustice, about making mistakes, about how to better love and protect people beyond our immediate kin.
After their decision not to have a biological child, Sarah Sentilles and her husband, Eric, decided to adopt via the foster care system. Knowing that the goal is reunification with the birth family, Sarah opens their home to a flurry of social workers who question, evaluate, and ultimately prepare them to welcome a child into their family—even if it most likely means giving them up. After years of starts and stops, a phone call finally comes: a three-day old baby girl, in immediate need of a foster family. Sarah and Eric bring this newborn stranger home.
"You were never ours," Sarah writes, "yet we belong to each other."
A fierce story about love and belonging, Stranger Care shares Sarah's discovery of what it means to take care of the Other—in this case, not just a vulnerable infant, but the birth mother who loves her too. With her trademark "fearless, stirring, rhythmic" (Nick Flynn) prose, the acclaimed author of Draw Your Weapons brings her creative energies to an intimate story, with universal concerns: What does it mean to mother? How can we care for and protect each other? How do we ensure a better future for life on this planet? And if we're all related—tree, bird, star, person—how might we better live?
This book is available to borrow from the library. Book group reserve copies will be available at the SBPL circulation desk and at Dorothy Alling Memorial Library in Williston one month ahead of the discussion.
Discussion will be hybrid, in-person at South Burlington Public Library and online via Zoom options.
Email sbplprograms@southburlingtonvt.gov or call 802-846-4140 if you have questions or would like to participate via Zoom.