Author Event: Gesine Bullock-Prado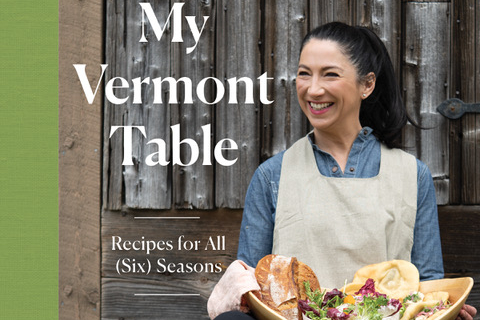 When Gesine Bullock-Prado left her Hollywood life and moved to Vermont, she fell in love with the Green Mountain State's flavors and six distinct seasons. In My Vermont Table, Bullock-Prado takes readers on a sweet and savory journey through all the seasons: mud, stick, winter, spring, summer, and fall.
With recipes such as Blackberry Cornmeal Cake, Shaved Asparagus Toasts, and Maple Pulled Pork Sliders, her food is based on Vermont produce, dairy, wine, and flour.
Join Gesine - baker, teacher, and cookbook author - in the Auditorium to hear about the new book and about baking and cooking in Vermont.
Co-hosted with Kiss the Cook. Copies of Gesine's books will be available for purchase and signing at the event. Recipe samples will be available too!