String Quartet Pride Concert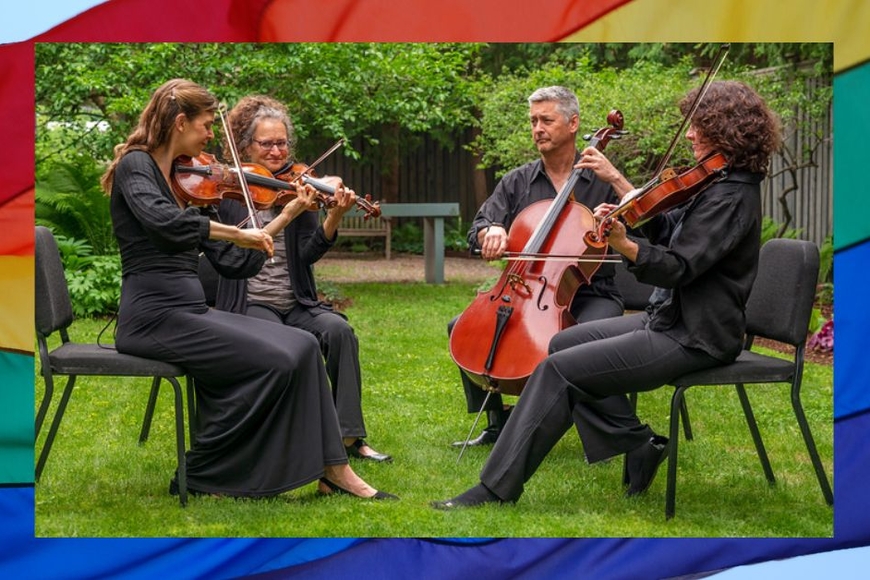 The Vermont Symphony Orchestra string quartet comes to South Burlington with a free, one-hour concert celebrating the music of LGBTQ+ composers, their stories, and their contributions to the world of music. The quartet features violinists Laura Markowitz and Jane Kittredge, violist Stefanie Taylor, and cellist John Dunlop with music by Caroline Shaw, Jennifer Higdon, Peter Tchaikovsky, Leonard Bernstein and Vermonters Mary Rowell and Aiyana Baldasty.
Tickets are free but attendees must register in order to hold their spot. Click here to register via Eventbrite.