Make Way! A Robert McCloskey Storytime with local author Angela Burke Kunkel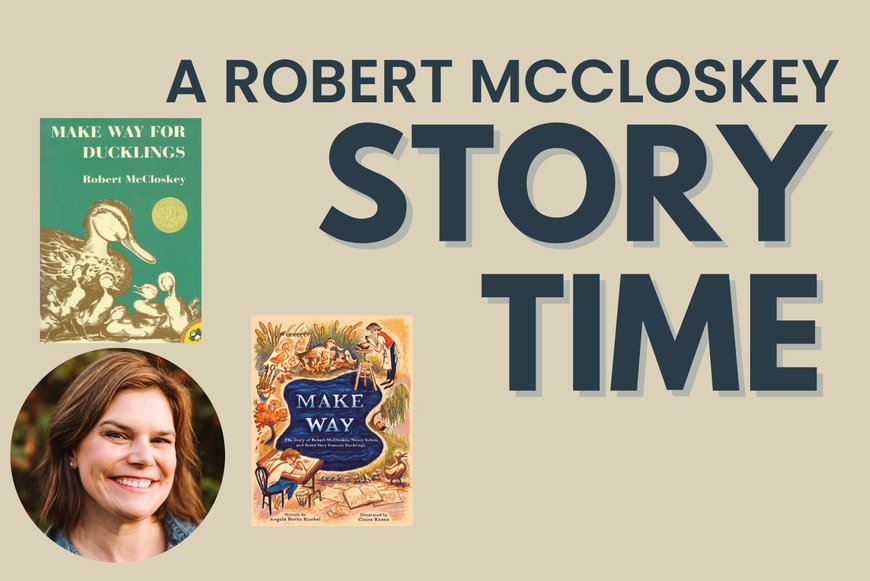 Join us for a very special storytime!
Local author, Angela Burke Kunkel will be reading the classic Make Way for Ducklings and her own book, Make Way: The Story of Robert McCloskey, Nancy Schön, and Some Very Famous Ducklings.
It is a beautiful and fascinating picture book biography that follows the lives of Robert McCloskey, creator of Make Way for Ducklings, and sculptor Nancy Schön, whose famous bronze ducks grace Boston Public Garden.
There will be a duckling craft following the reading.
Flying Pig Bookstore will have Angela's books available for purchase and signing at the event!
Angela Burke Kunkel is a school librarian by day and a writer in the very early mornings. Her debut picture book with illustrator Paola Escobar, DIGGING FOR WORDS, JOSÉ ALBERTO GUTIÉRREZ AND THE LIBRARY HE BUILT (Schwartz & Wade), celebrates perseverance, community, and the power of books. Look for PENGUIN JOURNEY, her nonfiction picture book-in-verse with Catherine Odell, in October 2021(Abrams). Her third picture book with illustrator Claire Keane, MAKE WAY, was released in April 2023 by Random House Studio. You can learn more at www.angelakunkel.com, or follow Angela on Instagram @angkunkel.