Cookbook Club: Vegetarian Cooking for Everyone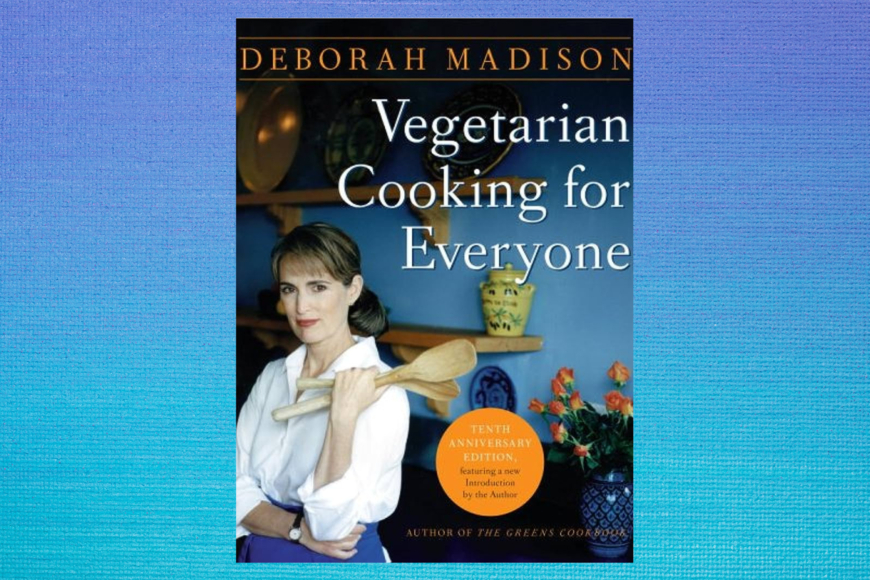 Love to eat? Love to cook? Join us for a monthly cookbook feast! Each month, the group picks recipes from a single book. Each participant chooses a recipe from the book and prepares it for the group's meeting. At our meeting, we eat the dishes we've all prepared and talk about what inspired us to make them.
In November, we'll cook from Vegetarian Cooking for Everyone by Deborah Madison.
What Julia Child is to French cooking, Deborah Madison is to vegetarian cooking—a demystifier and definitive guide to the subject. After her many years as a teacher and writer, she realized that there was no comprehensive primer for vegetarian cooking, no single book that taught vegetarians basic cooking techniques, how to combine ingredients, and how to present vegetarian dishes with style.
Originally published in 1997, Deborah Madison's Vegetarian Cooking for Everyone was both ahead of its time and an instant classic. It has endured as one of the world's most popular vegetarian cookbooks, winning both a James Beard Foundation award and the IACP Julia Child Cookbook of the Year Award.
The Cookbook Club meets in the Community Room at the South Burlington Public Library on the first Tuesday of the month. Copies of the book will be available for browsing recipes at South Burlington Public Library for a month leading up to the meeting. To attend, let us know what you plan to cook by signing up at the Circulation Desk or by emailing sbplprograms@SouthBurlingtonVT.gov.
All are welcome!