Cookbook Club: The Vegan Chinese Kitchen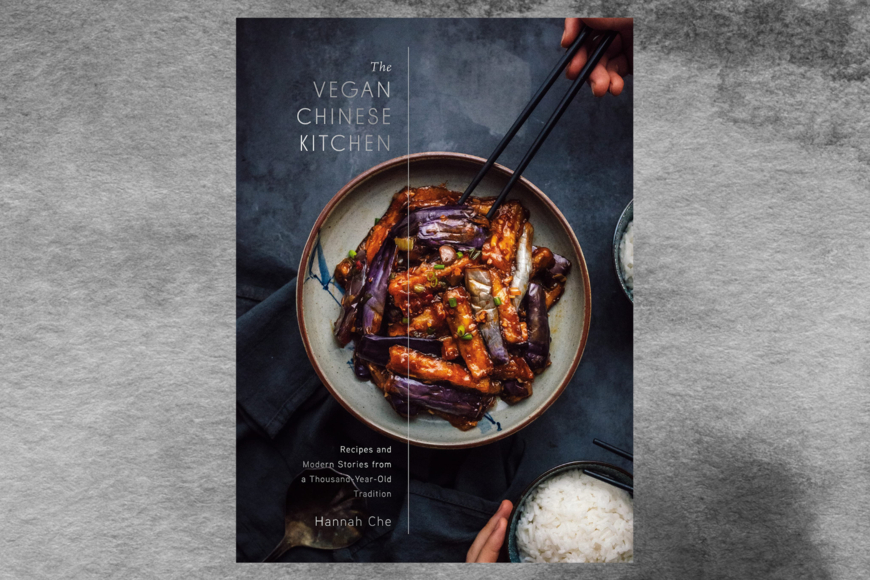 Love to eat? Love to cook? Join us for a monthly cookbook feast! Each month, the group picks recipes from a single book. Each participant chooses a recipe from the book and prepares it for the group's meeting. At our meeting, we eat the dishes we've all prepared and talk about what inspired us to make them.
In February, we'll cook from The Vegan Chinese Kitchen by Hannah Che. This book is selected in celebration of Chinese New Year, and is part of our programming for Vermont Reads 2023: Last Night at the Telegraph Club by Malinda Lo.
A James Beard Award and IACP Award winner, a Washington Post Ten Best Cookbooks of the Year book, and one of the best cookbooks of the year according to The New York Times, Saveur, Vice, Epicurious, and Library Journal. The Vegan Chinese Kitchen is packed with 100+ fresh, plant-based, umami-packed recipes that show the range of traditional and modern Chinese vegan cuisine from the creator of The Plant-Based Wok.
When Hannah Che decided to become a vegan, she worried that it would separate her from the traditions and food that her Chinese family celebrated. But that was before she learned about zhai cai, the plant-based Chinese cuisine that emphasizes umami-rich ingredients and can be traced back over centuries to Buddhist temple kitchens.
Through gorgeous photography, stories, and recipes, Che shows us the magic of this highly developed and creative tradition in which nearly every dish in the Chinese repertoire can be replicated in a meatless way, such as Blistered Dry-Fried String Beans or Sweet and Sour Tofu. You'll also find recipes that are naturally plant-based and as irresistible as they are nourishing, such as flaky scallion pancakes, corn stir-fried with peppers and pine nuts, or pea shoots braised in a velvety mushroom broth made with sesame-oil roux.
This book will delight vegans, vegetarians, and omnivores alike, inviting you to explore a whole world of flavors and ingredients.
The Cookbook Club meets in the Community Room at the South Burlington Public Library on the first Tuesday of the month. Copies of the book will be available for browsing recipes at South Burlington Public Library for a month leading up to the meeting. To attend, let us know what you plan to cook by signing up at the Circulation Desk or by emailing sbplprograms@SouthBurlingtonVT.gov.
All are welcome!