Cookbook Club: Rambutan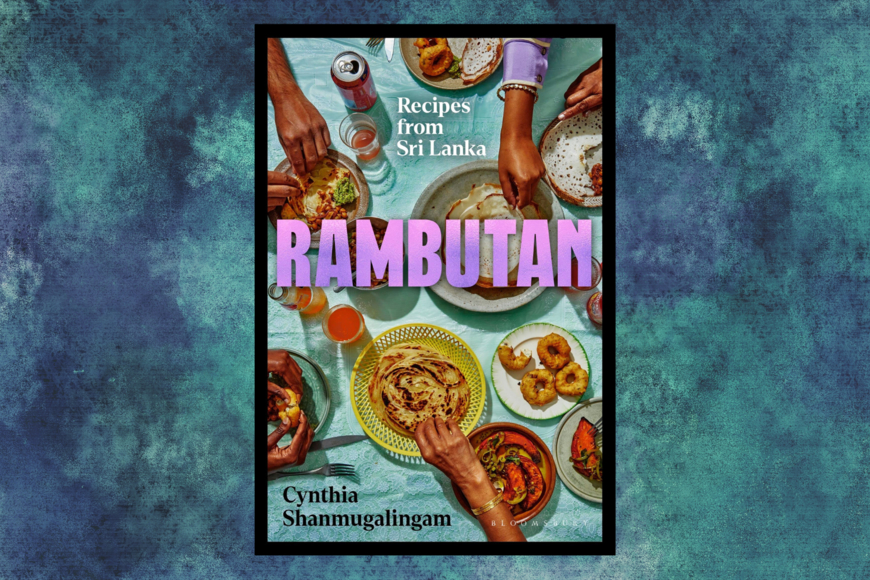 Love to eat? Love to cook? Join us for a monthly cookbook feast! Each month, the group picks recipes from a single book. Each participant chooses a recipe from the book and prepares it for the group's meeting. At our meeting, we eat the dishes we've all prepared and talk about what inspired us to make them.
In December, we'll cook from Rambutan: Recipes from Sri Lanka by Cynthia Shanmugalingam.
A New York Times Top 10 Cookbook of the Year. Named a Cookbook of the Year by Bon Appetit, Food52, The Los Angeles Times, and The Daily Hive. The Fortnum & Mason Best Debut Cookbook of 2023.
More than 80 lush Sri Lankan recipes for fresh dinners, cold drinks, and sticky sweets that prove small islands can bring big flavors.
Since Cynthia Shanmugalingam was a young girl, she has worked to piece together her sense of Sri Lanka, her ancestral homeland that she experienced through the wondrous flavors of her immigrant parents' kitchen in London. In Rambutan, these ingredients, methods, and tastes-combining Javanese, Malay, Indian, Arab, Portuguese, Dutch and British influences-come together to create an irresistible portrait of modern Sri Lankan cuisine.
In more than 80 recipes, Shanmugalingam takes her favorite parts of the island's culinary tradition and adapts them to be accessible and fun for the home cook: with dinners of sticky chicken buriani and crunchy fried potatoes with turmeric, and desserts of mango fluff pie and milk toffee, Rambutan is designed to deliver as much edible Sri Lankan joy as possible. Combining luscious recipe photography and stunning candids from the island, this exuberant guide is perfect for home cooks looking to explore the exciting Sri Lankan tradition in South Asian cuisine.
The Cookbook Club meets in the Community Room at the South Burlington Public Library on the first Tuesday of the month. Copies of the book will be available for browsing recipes at South Burlington Public Library for a month leading up to the meeting. To attend, let us know what you plan to cook by signing up at the Circulation Desk or by emailing sbplprograms@SouthBurlingtonVT.gov.
All are welcome!