Cookbook Club: Half Baked Harvest Every Day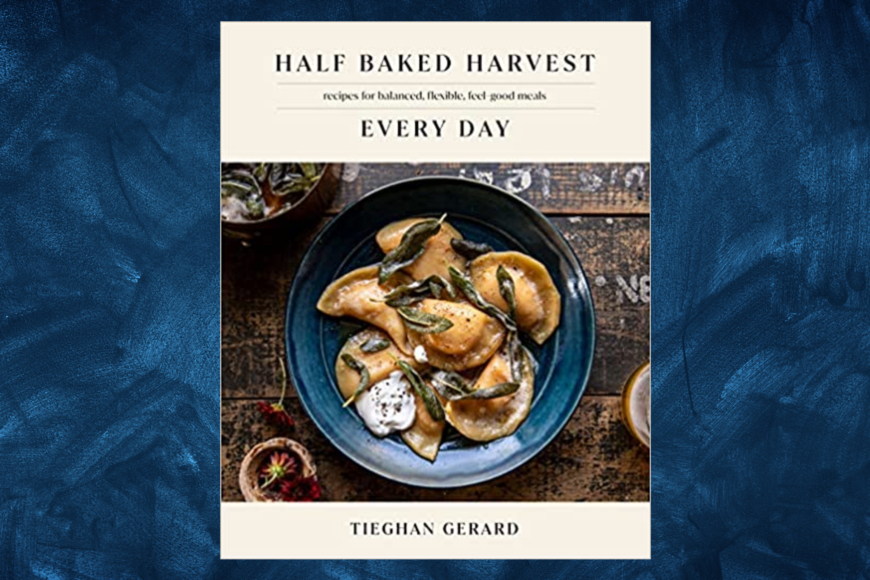 Love to eat? Love to cook? Join us for a monthly cookbook feast! Each month, the group picks recipes from a single book. Each participant chooses a recipe from the book and prepares it for the group's meeting. At our meeting, we eat the dishes we've all prepared and talk about what inspired us to make them.
In June, we'll cook from Half-Baked Harvest: Every Day by Tieghan Gerard.
The millions of fans of the Half Baked Harvest blog and bestselling books have fallen in love with Tieghan Gerard's recipes for their wholesome decadence, unfussy approach, and smart twists on comforting favorites. Written and photographed in the stunning mountains of Colorado, inspired by her big, unique family, and focused on what you'll want to eat day-in-day-out, Half Baked Harvest Every Day delivers more than 120 all-new recipes that will feed your body and soul.
For Tieghan, feel-good food isn't about restrictive eating. It's about enjoying real food with lots of flavor, and the satisfaction of sharing it with those you love. Finding balance is about giving your body and your cravings what they need ... whether that's a light, vegetable-packed dish or a big ole plate of something comforting.
In this collection, there are plenty of plant-forward favorites, like Chipotle Cheddar Corn Chowder and Spinach and Pesto–Stuffed Butternut Squash. Tieghan also shares flavor-packed family go-tos, like Pizza Pasta with Pepperoni Bread Crumbs, Crispy Carnitas Taquitos, and Spicy Pretzel Chicken Fingers with Hot Honey. And to keep a smile on everyone's face, you'll find luscious desserts, like Chocolate Olive Oil Cake and a Lemon Tart with Vanilla Sugar, made with a focus on wholesome, minimally processed ingredients.
The Cookbook Club meets in the Community Room at the South Burlington Public Library on the first Tuesday of the month. A reserve copy will be available for browsing recipes at South Burlington Public Library for a month leading up to the meeting. To attend, and to let us know what you plan to cook, sign up at the Circulation Desk or email sbplprograms@SouthBurlingtonVT.gov.
All are welcome!