Reading Recommendations
Vermont Book Awards for Children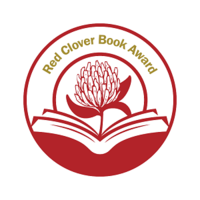 The Red Clover Book Award is designed for children in kindergarten through fourth grade. Each year thousands of Vermont school children read the 10 nominated picture books and vote for their favorite. The award has been handed out annually since 1997.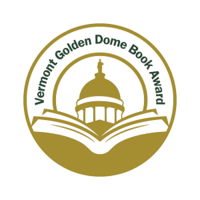 Golden Dome Book Award

The Vermont Golden Dome Book Award* (formerly the Dorothy Canfield Fisher Book Award) was created to honor excellence in children's literature. Each year since 1957, Vermont students in grades four through eight have selected their favorite book from a list of nominees.
National Book Awards for Children
Caldecott Medal - honoring the artist of the most distinguished American picture book for children.
Newbery Medal- honoring the author of the most distinguished contribution to American literature for children.
Coretta Scott King Award- given annually to outstanding African American authors and illustrators of books for children and young adults that demonstrate an appreciation of African American culture and universal human values.
Theodor Seuss Geisel Award- honoring the author(s) and illustrator(s) of the most distinguished contribution to the body of American children's literature known as beginning reader books published in the United States during the preceding year.
Asian/Pacific American Award for Literature- honoring and recognizing individual work about Asian/Pacific Americans and their heritage, based on literary and artistic merit.
See all other awarded and notable books for 2022.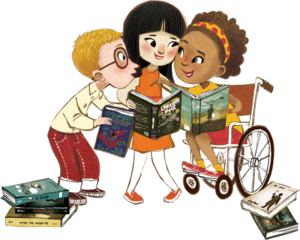 Recommended by Library Staff
A World Full of Color Database- this library of more than 1500 books has been developed to serve as a collection of books celebrating racial and ethnic diversity. A World Full of Color was created and is managed Elizabeth Bluemle, owner of local bookstore, Flying Pig Books in Shelburne, Vermont.
We Need Diverse Books- Creating a world where every child can see themselves in the pages of a book.
50 multicultural books every child should know- created by Cooperative Children's Book Center (CCBC)
Novelist Plus
With your South Burlington Public Library, you can access Novelist Plus, an easily searchable database of books for all ages! Search by theme, tone, character representation, topics, reading level and more to find your next great read! See here for more information on Novelist Plus and how to access this free service.