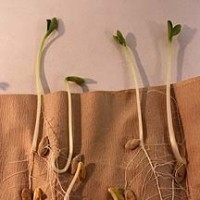 Beginning on Friday, May 15, seeds from our Seed Library will be available to take during curbside pickup on Fridays, 1-3 p.m. while supplies last. Thanks to High Mowing Seed Company, you can get started with planting just as the sunny days appear. You will notice that some of the seed packages are small and brown with 2019 written on them. The others are full packets from 2020. Here is a germination test from High Mowing that might be helpful to do with last year's seeds. We are not equipt to receive seed donations during Spring 2020.
HOW TO DO A QUICK GERMINATION TEST AT HOME
Are you using last year's seeds (or even older) and aren't sure if they're still viable? Try this germination test at home to see if they're worth planting, or if you should be buying new seeds this year.
Use a double thick paper towel. Moisten with water and fold in half.
Open paper towel and place a minimum of 10 seeds on one side of towel.
Fold paper towel over covering seeds completely.
Place paper towel in plastic bag, or on plate covered with plastic. It is OK to roll or fold paper towel to fit if necessary. Do not air seal bag shut as you need some air for healthy germination.
Put bag in a warm spot (for example, on top of your fridge).
Check daily to make sure towel does not dry out.
Most seeds will germinate within 3-10 days. Some flowers and herbs may take longer and have special germination requirements. There is a great deal of specific germination info listed online - do a simple Google search for "germination requirements for ___"
Check seeds every few days, and monitor seed quality and germination rate. Healthy seeds have uniform germination and will not have any fungal or bacterial growth on outside of seed coat.
If your germination rate is less than 60%, consider buying new seeds or sowing your seeds extra thickly to compensate for the low germination rate.
https://www.highmowingseeds.com/blog/how-to-do-a-quick-germination-test-at-home/
Next Blog Post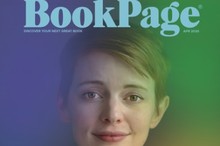 Everyone knows about the Friends of the South Burlington Public Library, and how your membership helps support SBPL. You may not know that the FOL supports the library and its readers through the purchase…