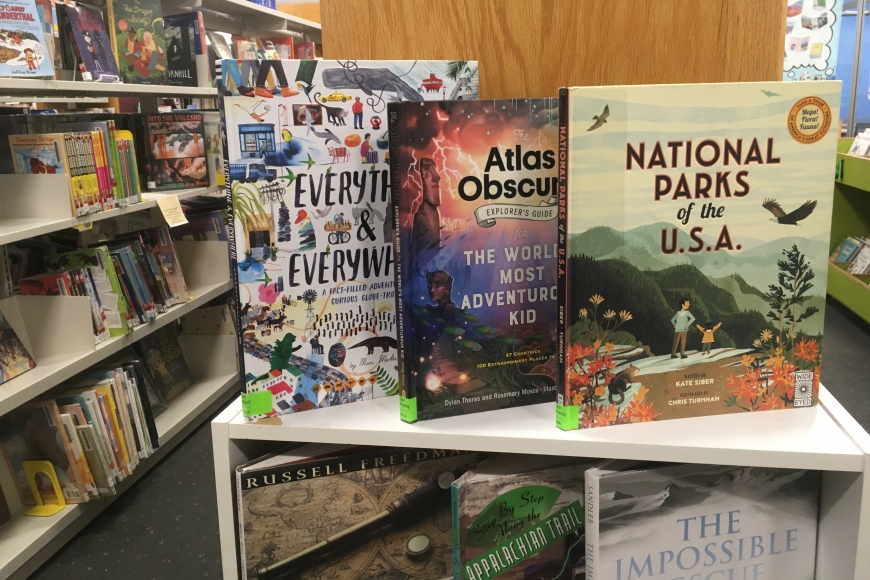 If you've ever walked to the back of our library to borrow a movie or an audio book, then you've walked right by our Children's Nonfiction section. Tucked between the last row of adult fiction and the picture book bins, Juvenile Nonfiction— with yellow "lollipops" shelf labels—is overflowing with books and magazines guaranteed to amaze, delight and surprise readers in grades pre-K to middle school.
Topics range from Animals to Ancient Civilizations, and everything in-between. Do you have a dinosaur lover in your home? Our "Dinosaur" category has books appropriate for ages 4 to teen and older, and is constantly being evaluated and refreshed with new books. How about a truck aficionado? Our "Vehicle" section has a new series called "Mini Mechanics" that features photos of different kinds of trucks, diggers and farm equipment. More importantly, many of our non-fiction materials are created specifically for early and elementary school readers, with text blocks, captions and straightforward visual organization. Don't let your child's reading level deter them from exploring all this section offers.
We are happy to offer you a tour, a mini lesson on how to search for specific items in our catalogue or a quick overview of new materials. For more information, please call or visit the South Burlington Public Library, and check out Children's Nonfiction.
Next Blog Post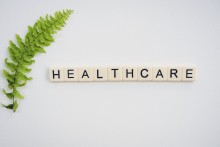 Ready to buy or change plans for 2020 on Vermont Health Connect? Open enrollment is here, beginning November 1 and ending December 15, 2019. Choosing the right health insurance plan can be a daunting…