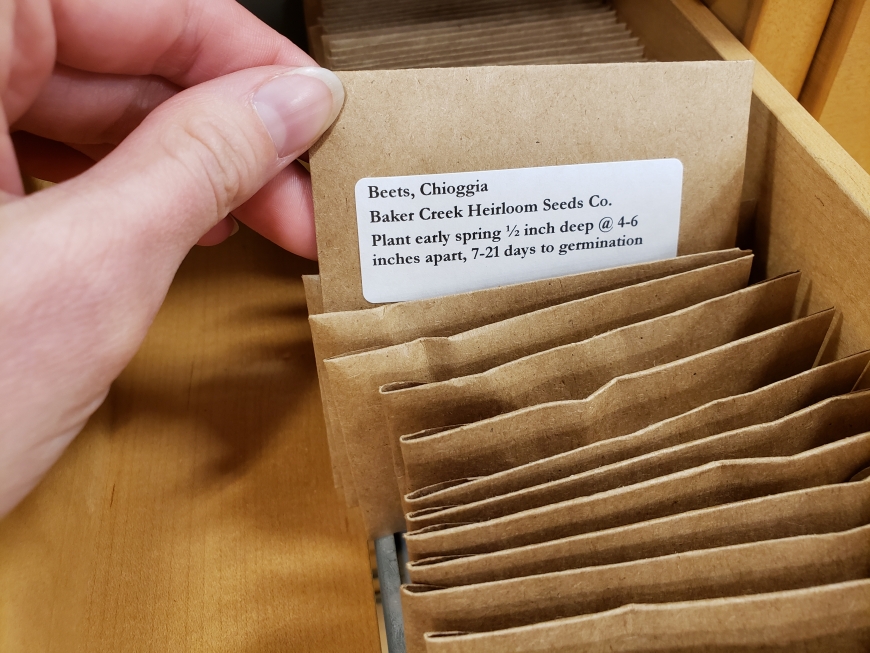 We are excited to announce our Seed Library is open and ready for seed donations and seed "borrowing." The seeds you borrow from our library are free! To participate in our Seed Library you will need to complete a Membership Form located in our Seed Library.
Our Mission
The Seed Library is a free program committed to contributing to and supporting community gardeners of all skill levels. Through the Seed Library we are committed to education about seed saving, gardening, and providing opportunities for the community to grow nutritious food.
Why Save Seeds?
Over the last 100 years in our culture much seed-saving knowledge along with significant biodiversity have been lost. When you grow, save, and/or share your seeds you promote seed sovereignty by:
Increasing the genetic diversity of your own seed stock.
Developing seed stock that is more resilient and better adapted to our particular climate and soil.
Perpetuating the knowledge and culture of seed saving.
Providing seed to others in our community.
Thank You!
We kindly thank High Mowing Organic Seeds and Baker Creek Heirloom Seeds for their seed donations to help get our Seed Library up and running. We also thank our wonderful volunteers for their seed sorting and packaging.
Check our Events for upcoming workshops on seeds!
Next Blog Post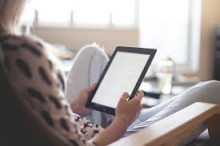 Don't have a tablet but would like to try reading ebooks? The Library has a Kindle Fire for check out. Call to reserve it and get help in loading titles from Overdrive. All you need is a library card and…