Library of Things "Petting Zoo" Oct. 28, 2023

Come to the Library for a Library of Things "Petting Zoo!"
All the non-traditional "things" that the SB Public Library offers to check out will be displayed in the living room on the first floor of the library on Saturday, October 28, 10am to noon. Enter to win a set of canning jars or a bag of flower bulbs!
The Library of Things is a collection of items - such as games, consumer electronics, and tools - that you can check out with your library card. "These are the items you might wish you had two or three times a year, but just can't justify the expense or the storage space to purchase them," says Director, Jennifer Murray. Check out our Library of Things corner on the Second floor by Nonfiction & the Young Adult Loft.
Need a sewing machine to make a Halloween costume? A bike pump for your wheelbarrow tires? A telescope? How about a food dehydrator or metal detector? Maybe a DVD Writer or a toolkit for fixing electronics? All this and more will be set out for you to handle, test, and check out. Bring your library card. Items are checked out for two weeks after signing a borrower agreement.
Children under 16 must check out items with an adult present.
Don't have a library card yet? Bring your South Burlington ID or a piece of mail with your current address and fill out a short form. Live elsewhere in Chittenden County? Bring your library card from your home library and we'll add it to our system? Burlington resident? Take a look at Fletcher Free's extensive collection.
Next Blog Post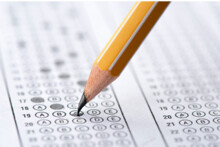 Full-length practice exams for college and career preparation