Gregory Maguire Visits the SBPL on May 12, 2022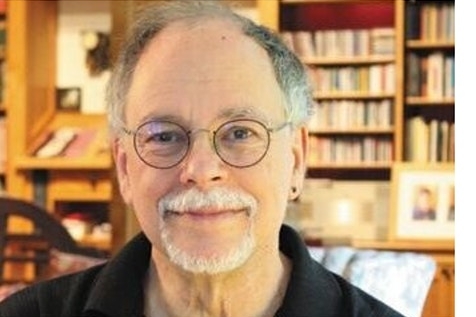 We're excited to host bestselling author, Gregory Maguire, at the South Burlington Auditorium on Thursday, May 12th at 6:30pm. Mr. Maguire will introduce his latest novels, The Brides of Maracoor and Cress Watercress.
Registration for this sure-to-be popular event will begin on Tuesday, May 3rd at midnight. Click here to register for your free ticket(s)!

To celebrate this upcoming event, we asked Mr. Maguire and his husband, Andy Newman, to read from his new novel for middle grade readers, Cress Watercress. Enjoy this tantalizing tidbit from the great mind of Wicked, The Brides of Maracoor and many more, and join us in the South Burlington Library Auditorium on May 12th, for a free talk and book signing! Books will be available for purchase from Shelburne's Flying Pig Bookstore.
About the Author
Multimillion-copy bestselling author Gregory Maguire unveils the first in a three-book series spun off the iconic Wicked Years, featuring Elphaba's granddaughter, the green-skinned Rain. Ten years ago this season, Gregory Maguire wrapped up the series he began with Wicked by giving us the fourth and final volume of the Wicked Years, his elegiac Out of Oz. But "out of Oz" isn't "gone for good." Maguire's new series, Another Day, is here, twenty-five years after Wicked first flew into our lives.
Volume one, The Brides of Maracoor, finds Elphaba's granddaughter, Rain, washing ashore on a foreign island. Comatose from crashing into the sea, Rain is taken in by a community of single women committed to obscure devotional practices. As the mainland of Maracoor sustains an assault by a foreign navy, the island's civil-servant overseer struggles to understand how an alien arriving on the shores of Maracoor could threaten the stability and wellbeing of an entire nation. Is it myth or magic at work, for good or for ill?
The trilogy Another Day will follow this green-skinned girl from the island outpost into the unmapped badlands of Maracoor before she learns how, and becomes ready, to turn her broom homeward, back to her family and her lover, back to Oz, which—in its beauty, suffering, mystery, injustice, and possibility—reminds us all too clearly of the troubled yet sacred terrain of our own lives.
Gregory Maguire is the New York Times bestselling author of A Wild Winter Swan; Hiddensee; After Alice; Confessions of an Ugly Stepsister; Lost; Mirror Mirror; and the Wicked Years, a series that includes Wicked—the beloved classic that is the basis for the blockbuster Tony Award–winning Broadway musical of the same name—Son of a Witch, A Lion Among Men, and Out of Oz. Maguire has lectured on art, literature, and culture both at home and abroad. He lives with his family in New England.
Next Blog Post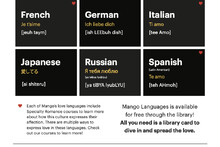 Welcome to the Mango Languages database. This fantastic resource helps you to learn over 70 languages and allows non English speakers to become more fluent in English. Mango is accessible for adults on…