Summer Reading: A Universe of Stories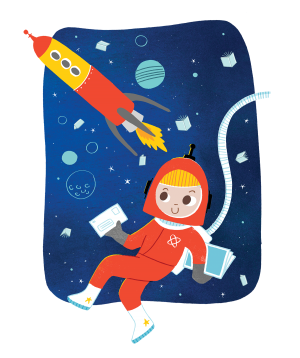 Summer Reading
Each summer, the South Burlington Public Library offers a Summer Reading program designed to encourage children to continue reading throughout summer vacation so that valuable reading skills won't be lost. This year, in conjunction with the Collaborative Summer Library Program, the theme is "A Universe of Stories!" We're delighted to tap into the mysteries of space to bring you programs and presentations for patrons of all ages all summer.
Registration
Summer Reading runs from June 15 through August 10. Registration is simple and easy!
Babies to Age 3
Babies to age 3 sign up at the Library and get a goody bag containing a collection of early literacy and space-themed family activities!
Ages 4 to 12
Children between 4 and 12 sign up at the Library and get a fun-filled, space-themed goody bag!
Ages 12 to 18
Teens sign up at the Library and get a special teen goody bag, designed with them in mind!
Adults
Summer reading is for everyone! Adults sign up at the Library and can enter all raffles.
Read to Win!
Every book read or audiobook listened to earns one raffle ticket. Bonus tickets can also be earned by attending library programs. School-age kids will find starter blank tickets in their goody bags. There will also be blank tickets near the raffle ticket bins in the front of the Library. Just fill out a ticket, including the book's title, for every book you read! Then drop the ticket into the bin that corresponds to the prize you'd like to win. All tickets will be entered into the end-of-summer Last Chance Mystery Drawing.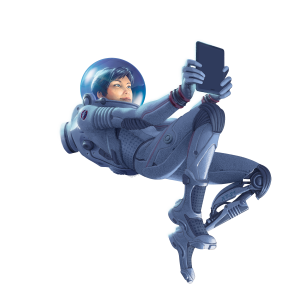 Prizes
There will be a total of five prize drawings set throughout Summer Reading. All our awesome prizes are experience-oriented collections!
June 29 Jewelry Making Kit!
July 13 Lake Monsters Tickets and Swag!
July 27 Pizza and Cookies!
Aug. 10 Lyric Theater Tickets and Backstage Tour!
Aug. 10 Mystery Last Chance Grand Prize Drawing!
For More Information
Check our Events page to learn about the stellar programs the Library has to offer this summer. Or you can browse through our Summer Reading Guide.
Summer Reading Donors
Many of our prizes and offerings were made possible by generous donations from local business. Thank you!