New Library
Construction is booming on the new South Burlington Public Library and City Hall! A new photo above shows the eastern wall, behind which the children's area will be located.
You can still watch a time lapse video of all that has happened so far. Using Chrome, click here to go to the 180 Market Street project. Work on the project has taken a hiatus due to the Governor's order to stay home, so you won't see any changes to the site for a while.
To see how far we've come, go to the left column and click on Time Lapses. Scroll down to select your view. Two views offer updates every 15 minutes and the other two update every hour. If you want to change the speed, go to the bottom right and click on 1X. .25 is the slowest option; 4 is the fastest.
Kids, time lapse is cool to watch, and so are stories! When you get a chance to find them, try Mighty, Mighty Construction Site and Good Night Construction Site by Sherri Duskey Rinker and Tom Lichenheld. Click here to see a video and read along with Good Night, thanks to the Tumblebooks company which is making it's materials available for free until August 31, 2020.
Have fun!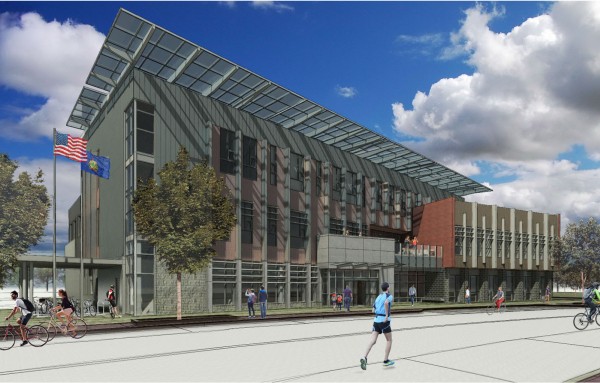 The South Burlington Public Library is in transition!
While we have found a temporary home in the University Mall, we will soon be moving on to the Library+City Hall+Senior Center that is under construction at 180 Market Street. Set to open to the public in fall 2021, this beautiful building will serve as a place where community members can gather, socialize, and engage in educational and recreational activities and civic participation. We are very excited to have a soon-to-be home here! Until then, visit us at our location in the University Mall.
For more information about the new building, please see the City of South Burlington's website.