Free Technology Training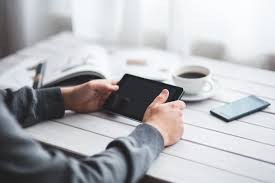 Not all of us are equally tech-savvy. Whether you want to learn basic computing skills, learn how to use more features on your smartphone, or even learn to code web pages in HTML format, these resources can help you meet your technology goals.
GCF Global
Goodwill Industries provides several types of training to support employment.
Khan Academy
The Khan Academy mission is to provide a free, world-class education to anyone, anywhere. Includes math, science, economics, technology, test prep and more.
Technology for Tomorrow
Technology for Tomorrow is a local non-profit organization offering year round technology workshops.
Universal Class
Lots of free tech classes accessible to all Vermonters.
Help at the Library
Looking for local individual technology help? We offer free half hour technology appointments. Contact us for more information and to schedule an appointment.