Free Technology Training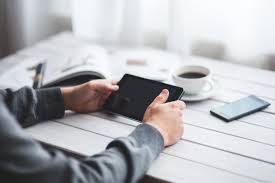 Not all of us are equally tech-savvy. If you are looking to nip your newbie status in the bud, look no further! The Khan Academy and Universal Class are both great resources to get you started learning the world of web and tech. They're chock full of easy-to-understand, straightforward, user-friendly lessons that teach you things you need to know. Whether you want to learn basic computing skills, learn how to use more features on your smartphone, or even learn to code web pages in HTML format, these resources can help you meet your technology goals. Give them a look and start to gain skills to help you navigate the modern world with more confidence and capability.
Universal Class
Lots of free tech classes accessible to all Vermonters. Use your library card to log in.
Khan Academy
The Khan Academy mission is to provide a free, world-class education to anyone, anywhere. Includes math, science, economics, technology, test prep and more.
GCF Global
Goodwill Industries provides several types of training to support employment. Click here for computer training options.
Looking for local individual technology help? We offer free one hour technology appointments. Contact us for more information and to schedule an appointment.