NEW OPEN HOURS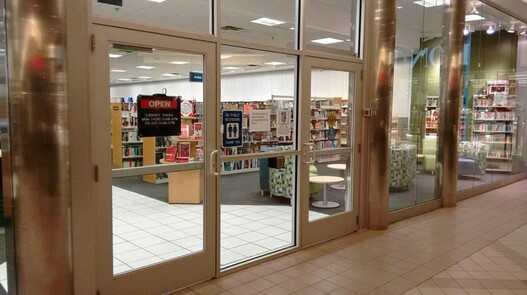 Due to the continuing low rate of COVID 19 infection in our area and the high demand for in-building service, the South Burlington Public Library will be increasing its open hours and remodeling Curbside Pickup. Wednesdays have been very popular so we know that the reading-listening-watching public is ready to come back, and we are so happy to see you!
Library Hours
The Library is now open to the public on Mondays and Fridays 11 a.m. to 4 p.m. and Wednesdays 11 a.m. to 6:30 p.m. Come in to browse or use public computers on a first come, first served basis. We can accommodate 15 members of the public at one time, and ask you to follow social distancing guidelines and use hand sanitizer upon entering. Computers will be limited to 30 minutes. Per a City Council resolution dated 6/8/2020, all South Burlington municipal buildings, including the Library, require face coverings.
Placing Holds
To request an item during this period, you may call, email or place your own hold online for items found in the Library Catalog. If you place a hold for an item that is currently checked out, you will get an email or text message when ready for you. This notification will include the date by which you should pick it up. Also, please keep in mind that we need to have your requests of items currently available in the Catalog by 10 a.m. for same day pickup. Your ready holds will be on a cart at the Library entrance during open hours. These items are already checked out to you.
Please note that in addition to placing holds yourself, we will take phone calls and emails requesting new titles that we do not own. Budgets are tight this year due to COVID 19 so we can't guarantee that we will order every book you request or that the title will arrive in a timely manner! We will start taking inter-library loan requests for older titles beginning August 1.
Updated Curbside Pickup
We acknowledge that some people are still staying safe at home and will require ongoing Curbside Pickup. Pickup for those patrons will be available from 1 p.m. – 3 p.m. on Mondays, Wednesdays and Fridays, but will now require that the person wanting to pick up, call the Library (802-846-4140) once they arrive at the back door of the Mall, near the Bookdrop, in the parking garage. We will have someone available to run items out to your car. If you don't have a cell phone, please call us from home before you set off. Keep in mind that we need to have your requests by 10 a.m. for same day pickup.
Up Next
Keep an eye on this website as we continue the transition to wholeness. Call us at 846-4140 or email our general mailbox at sbplinfo@SouthBurlingtonVT.gov.
See you at the Library!
Please read the following document if you are interested in how we are handling materials so as to protect our staff and you, the public.
South Burlington Public Library: Keeping you safe
Please read our letter regarding the Library closure on March 17, 2020 due to the COVID-19 virus.
Read about the testing of library materials that supports our decision to quarantine materials for three days.
Online Library Resources
Health Resources
Financial Resources