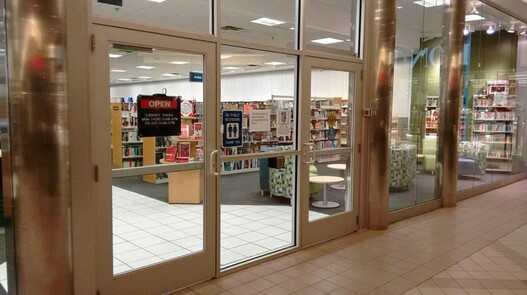 IMPORTANT NOTICE
The Library is currently closed to the public.
We are, however, making holds and requests available for pickup. Patrons please continue to place holds and renew online. See link below on how to create an account if you have not already done so. If you are unable to place your own holds, call us at 846-4140 or email sbplinfo@southburlingtonvt.gov . Bags of surprise books are again available - just give us some parameters. Items will be labeled and the carts will be located inside the mall, in front of the Library windows. If you can't come inside, call us from the parking garage and we will bring your items out during those hours. We will have someone available to run items out to your car. If you don't have a cell phone, please call us from home before you set off. Keep in mind that we need to have your requests by 8:30 am for same day pickup. Check your receipts for due dates.
Read below for access to eBooks and Audio books free to you as a South Burlington resident. Click here for information on getting a library card.
PICKUP & PHONE HOURS
Mondays - 11 a.m. to 3 p.m.
Tuesdays – 2 p.m. to 6 p.m.
Wednesdays - 2 p.m. to 6 p.m.
Thursdays – 11 a.m. to 3 p.m.
Fridays - 11 a.m. to 3 p.m.
Placing Holds & Returning Items
If you have not yet set up your account, click here. Once logged in, find and select the title in your preferred format, then click the Place Hold button. You will receive an email notice when that item is ready for you. The Library will hold it for you on our Reserves Cart located at the Library entrance, until the expiration date on your notice. Items on the cart have already been checked out to you. Keep in mind that we need to have requests placed by 8:30 am for same day pickup.
Please note that in addition to placing holds yourself, we will take phone calls and emails requesting new titles that we do not own. Budgets are tight this year due to COVID-19 so we can't guarantee that we will order every book you request or that the title will arrive in a timely manner.
With the disruption that the pandemic has caused, we know there are a lot of books, CDs and DVDs out there that have been delayed in coming back to the Library. If you have any library materials with past due dates, we'd love for you to drop them off in the book drop located on the first floor of the parking garage.
Up Next
Keep an eye on this website as we continue the transition to wholeness. Call us at 846-4140 or email our general mailbox at sbplinfo@SouthBurlingtonVT.gov.
Hope to see you soon at the Library!
Please read the following documents if you are interested in how we are handling safety.
South Burlington Public Library: Keeping you safe
South Burlington Public Library: Keeping you safe update 1/2021
Please read our letter regarding the Library closure on March 17, 2020 due to the COVID-19 virus.
Online Library Resources
Health Resources
Financial Resources