Spring Concert Series: Hungrytown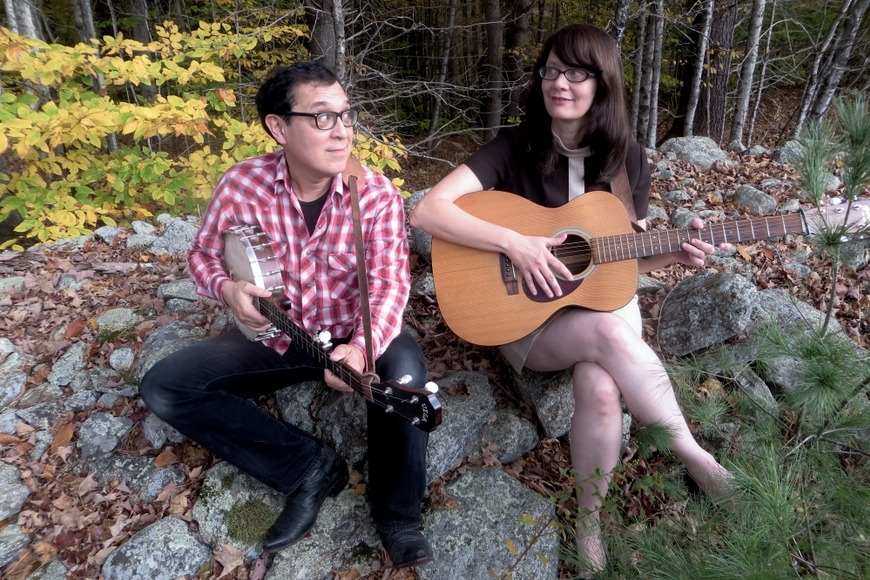 Part of the 2021-22 Friends of the Library Spring Concert Series.
After more than a decade of world-wide touring and three album releases, Rebecca Hall and Ken
Anderson--otherwise known as the folk duo Hungrytown--have earned a reputation for the
quality and authenticity of their songwriting: "It's great to hear an act eschew sentimentality in
favor of honesty and to prove that you don't have to go raiding the memory of others to find the
stuff that really good songs are made of," writes Jedd Beaudoin of Popmatters.
Lyricist Hall is credited with compositions "that sound as timeless as any traditional songs"
(Northern Sky, UK) while producer/multi-instrumentalist/husband Ken Anderson is lauded for his "remarkable affinity for instrumental embellishment" (No Depression) and for crafting Hungrytown's "gorgeous vocal harmonies" (Folk and Roots, UK).
This show will be the third of the 2022 Friends of the Library Winter Concert Series. Go to Eventbrite to reserve a free seat. You can also reserve a seat by emailing SBPLprograms@southburlingtonvt.gov. Doors will open 30 minutes before the event, at 12:00.
Refreshments will follow the concert. We encourage you to wear a mask at library programs.