Evening Book Group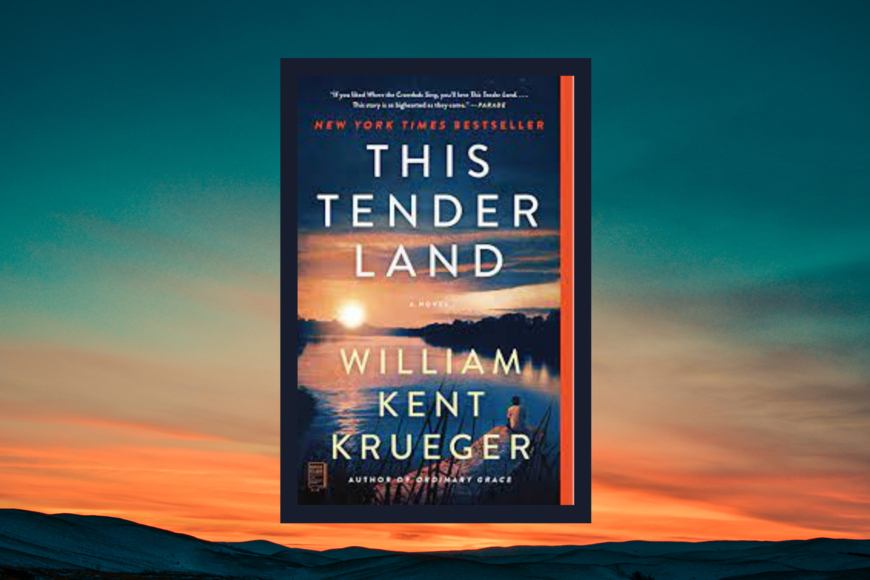 Join us at the new library (or on Zoom) for a lively discussion of This Tender Land by William Kent Kreuger, an unforgettable story of four orphans who travel the Mississippi River on a life-changing odyssey during the Great Depression.
The publisher writes:
In the summer of 1932, on the banks of Minnesota's Gilead River, Odie O'Banion is an orphan confined to the Lincoln Indian Training School, a pitiless place where his lively nature earns him the superintendent's wrath. Forced to flee after committing a terrible crime, he and his brother, Albert, their best friend, Mose, and a brokenhearted little girl named Emmy steal away in a canoe, heading for the mighty Mississippi and a place to call their own. Over the course of one summer, these four orphans journey into the unknown and cross paths with others who are adrift, from struggling farmers and traveling faith healers to displaced families and lost souls of all kinds. With the feel of a modern classic, This Tender Land is an enthralling, big-hearted epic that shows how the magnificent American landscape connects us all, haunts our dreams, and makes us whole.
The Minneapolis Star Tribune calls it "A picaresque tale of adventure during the Great Depression. Part Grapes of Wrath, part Huckleberry Finn, Krueger's novel is a journey over inner and outer terrain toward wisdom and freedom."
Copies are available to borrow from the library a month prior to the discussion. The library will be hosting book discussions in person at the new Market Street location, with the option for online participation via Zoom available by request. The meeting will be held in the elegant Board Room on the second floor. Email sbplinfo@southburlingtonvt.gov or call 846-4140 to be added to the email list.