Raptors Up Close: A Visit from VINS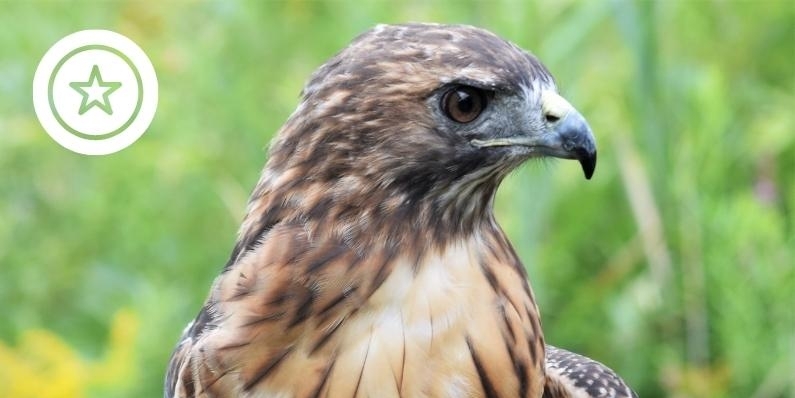 Join us as environmental educators from the Vermont Institute of Natural Science show us the wonder of raptors! Live falcons, hawks and owls provide the lens through which we examine food webs, predator-prey relationships and the interdependence of the systems that support life. This first-hand encounter enables participants to understand the defining characteristics that make a bird a raptor and their adaptations for life as a predator on the wing. Touchable artifacts and hands-on materials round out this special experience.
To ensure the safety of our audiences, and the live animals, there will be a 6 foot distance between their perch, and the audience's chairs. Audience members must remain seated during the presentation. This program is appropriate for ages 5 and up with an adult caregiver. This program is free, open to all library patrons, and will be held in the 2nd floor Community Room.