Celebrate with a "Bag N Wagon" Parade sponsored by Mascoma Bank!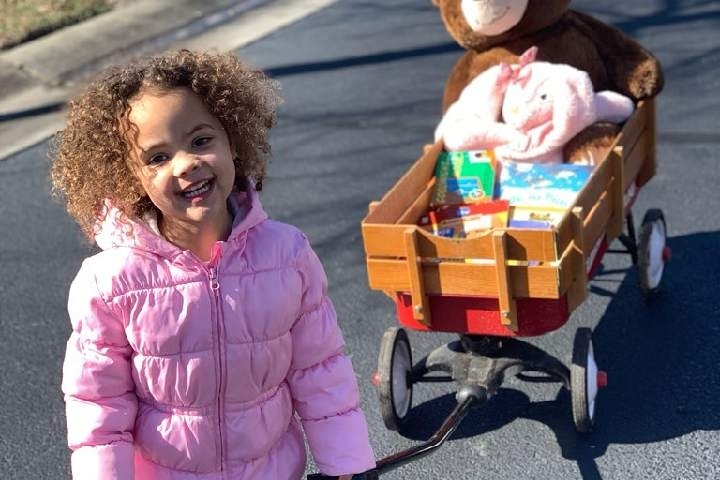 On Sunday, June 13th, The South Burlington Public Library will begin its move to our new location with a "Bag 'n Wagon Parade", generously supported by Mascoma Bank! We'll be joined by special guest: "The Big Blue Train" as we parade from the University Mall, across Dorset Street and right to the front doors of 180 Market Street. It's a walking celebration of South Burlington's new library and you are invited!
The "Bag 'n Wagon Parade" will also serve as the kickoff for the 2021 Summer Reading Program, "Tails and Tales". This state- and nation-wide program includes activities and challenges that encourage reading, and help to prevent a loss of literacy skills during non-school months. Readers can pick up a Summer Reading Kit at the end of the parade.
Here are more details: Parade participants will pick up books and bags in the library's old location at the 10:00am start date, and then gather in the Target parking lot nearest the bank. Wagons are welcome: Bring yours if you have one! At 11:00am, we will parade down Dorset Street, crossing at the light with help the South Burlington Police Department. The Big Blue Train will lead the way, loaded up with book bags. Parade participants' book bags will hold 10 library books; volunteers and staff will accept these "returns" outside of the new library, and encourage lots of peeking through the windows into the new space! Participants can then pick up their Summer Reading Kits before stopping at the Friends of the Library's refreshment table. Adults and children alike will keep their bags to reuse for summer programming, grocery shopping, and carrying library books after our projected opening date in mid-July.
Aspire, the fundraising arm of the Library Foundation, will also be present to share Giving and Naming opportunities It's a true community celebration, and you're invited!