Thursday Morning Book Discussion Online: The Sweetness at the Bottom of the Pie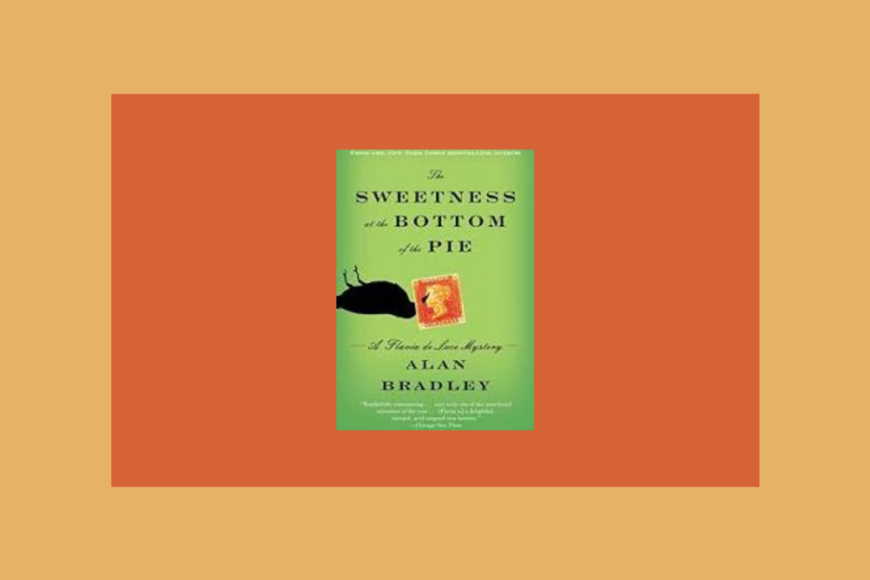 For our February book, we will meet to discuss The Sweetness at the Bottom of the Pie: A Flavia de Luce Mystery by Alan Bradley.
In a review of this novel, Choice Magazine wrote: "In June 1950's, very-nearly-eleven year old Flavia de Luce, rising above the torments of her two older sisters and plotting revenge in her Victorian chemistry lab, is intrigued by the mystery of snipe with a rare stamp in its beak, found on the doorstep of the crumbling de Luce country seat. And she is astonished by the effect the dead bird has on her stamp-obsessed father, the Colonel. When something much worse is found in the cucumber patch and family secrets begin to unravel, Flavia has to use all her deductive powers to solve a mystery and a crime. At once precocious and endearing, Flavia is a marvelous character. Quirkily appealing, this is definitely a crime novel with a difference."
Copies of the book will be available to borrow through the library's Holds Pickup system starting in late December. Email SBPLinfo@southburlingtonvt.gov for more information or to ask to be placed on the Zoom list. We will email out the link and discussion questions a few days before gathering.