Library Card Sign-Up Month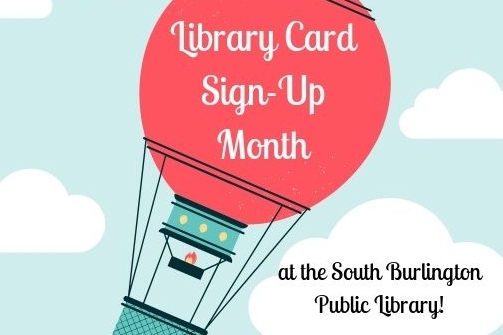 Calling all kindergartners and families new to South Burlington: Do you have a library card?
September is Library Card Sign Up Month at the South Burlington Public Library! Accompanying adults must have identification - either electronic or otherwise - that includes a permanent address. Children 5 and up are welcome to join care of a parent or guardian. Everyone who registers for a new cards in the month of September will be entered into a raffle to win a bundle of books! Two winners (one adult and one child) will be drawn on October 1st.