Kids' Space Camp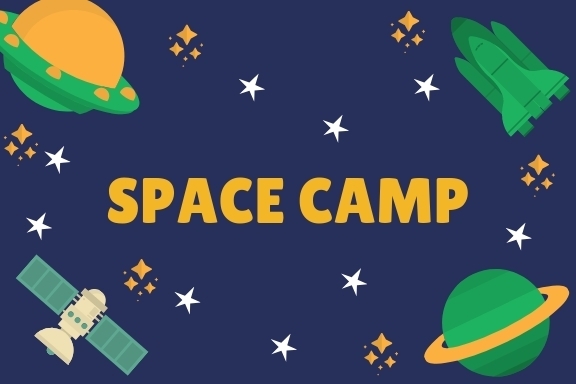 The Garden Treehouse and grounds are the site for space-themed exploration as we build, construct and create like scientists and deep space explorers. Different activities every week!
For students entering grades 2 through 5 with an adult.
PLEASE let us know you are coming, so that we will have adequate supplies.
Adults must remain on site with their child. This is not a drop-off program.
July 12: Heroes and Heroines from Around the Universe: Star Wars, Star Trek, Marvel, Harry Potter, Pokémon, Minecraft, LEGO…What makes a Hero/Heroine? You can build your choice of a hero's tools: a wand, power wrist cuffs or a Light Saber and then—using recycled materials and art materials—create a version of your Hero/Heroine on a blank cardboard outline.
July 19: Astronauts and the Moon: The 50th Anniversary of Apollo 11 is July 20th! Could you be an astronaut? Do you have what it takes to soar among the stars, and maybe even walk on the Moon? Test your strength, agility and balance with our "Train like an Astronaut" game, then create Moon rocks! The Apollo 11 mission brought 100 of pounds of moon rocks back to Earth to study. Recreate them here in the Garden!
July 26: Jet Propulsion: What is the science behind making a rocket travel through space? How does it work? We will explore the forward motion of "thrust" using simple, everyday ingredients; paper, string and balloons! How far and how fast can your rocket go?
Bring water, sunscreen and a hat! There are Port-o-lets available, but no public restrooms.
Rain or inclement weather will MOVE this program to the LIBRARY! Check the Library Facebook page for up-to-the minute information on the day of the event.
Parking is available in the lot at the entrance to Dorset Park. Please use the stroller-friendly walking path! Families with accessibility issues may park in the Wheeler House lot.