Author Talk: I Never Thought Of It That Way by Monica Guzman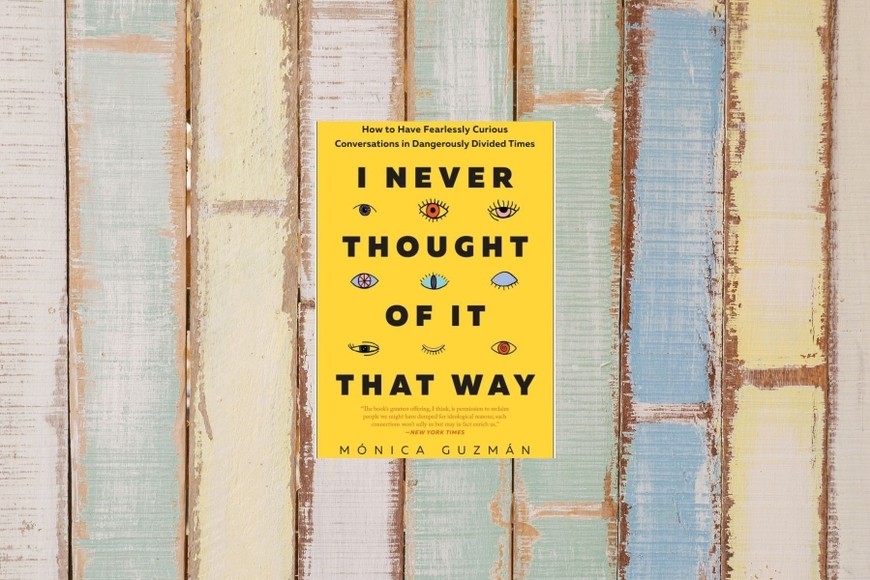 Author Talk: Monica Guzman
I Never Thought Of It That Way: How to have curiously fearless conversations in dangerously divided time
Brought to us by the aspirational Chittenden County Alliance of Braver Angels. For information about this new group, contact Vermont coordinator, Lincoln Earl-Centers at learle-centers@braverangels.org. Another Braver Angels workshop will be coming up in April.
From Goodreads: Monica Guzman "shows you how to overcome the fear and assumptions that surround us to finally do what only seems impossible: understand and even learn from people in your life whose whole worldview is not just different from yours, but opposed."
The Library is ADA accessible. Please call 802-846-4140 for additional requests. Participants are welcome to wear masks.