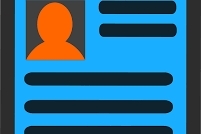 South Burlington Library Foundation is searching for an experienced Capital Campaign Coordinator.
The Capital Campaign Coordinator (part-time, contract labor) will support all officers and committees of the South Burlington Library Foundation (SBLF) in the development and implementation of a SBLF Capital Campaign. For a detailed job description, click here.
Interested candidates should send a current resume and cover letter to the foundation at SBTV.LBOT.Foundation@gmail.com by March 1, 2019.
The cover letter should address comparable work experience, past successes, and a statement to convey an understanding of the value of libraries.
Next Blog Post
Did you know that the Library has magazines? You can read them in house,  or check out back issues for a leisurely perusal at home. We have over 40 titles for adults as well as teen and kids' titles. Checkout…